London Calling: An Inside Look at the 7 Finest Hotels in London
Experience the heartbeat of London at these select hotels, perfectly situated in the vibrant London city center. Soak in the rich history, indulge in luxurious comforts, and step out to iconic landmarks like the British Museum and Buckingham Palace. It's time to answer London's call!
Journey Fanatics may earn a commission from qualifying purchases, but we promise the prices are still the same for you.
London, the city of timeless beauty and ceaseless energy, is a tapestry of rich history, diverse culture, and unparalleled charm. It's a city that never sleeps, where the ancient meets the ultra-modern, and where every corner whispers tales of eras gone by.
From the iconic skyline adorned with landmarks like The London Eye and Buckingham Palace to the serene landscapes of Hyde Park, this city offers an experience like no other. But what enriches your stay here even more is the comfort of a warm and welcoming hotel. In the heart of this buzzing metropolis, you'll find a range of superb hotels that serve as the perfect base to explore the city's countless attractions.
Whether you're seeking luxury, affordability, or a blend of both, London's best hotels have you covered. Each boasting unique features and prime locations, these hotels personify the city's vibrant spirit and promise an unforgettable stay. So, hold onto your hats! We're about to embark on a journey through the seven best hotels in London, each offering a unique glimpse into the soul of this incredible city.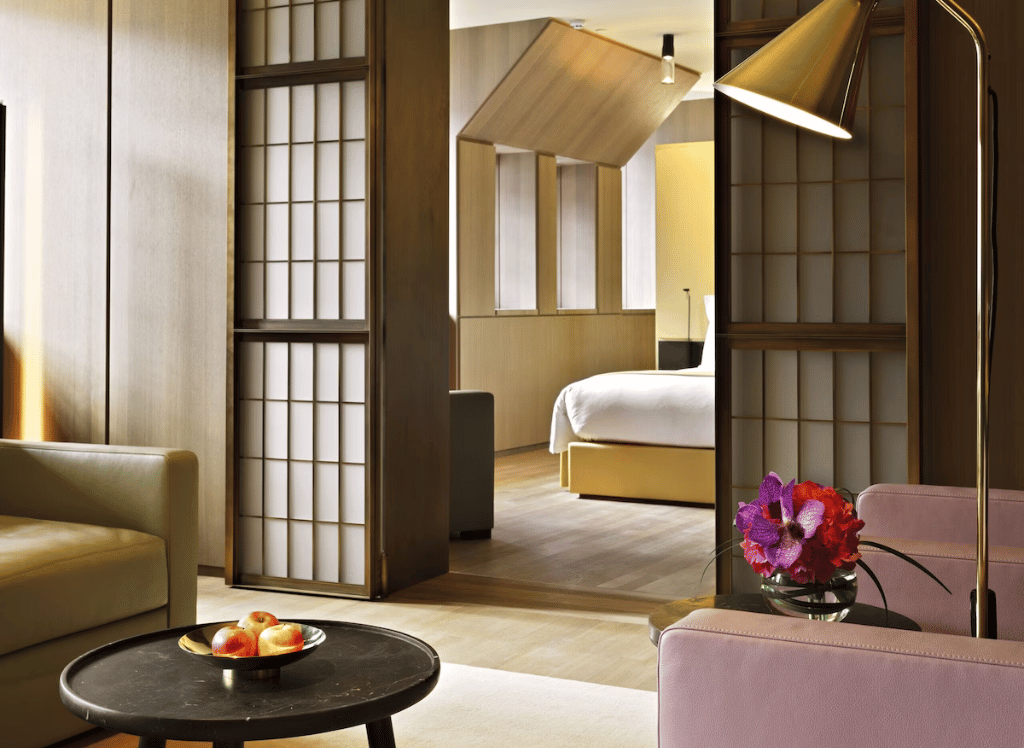 1. Hotel Cafe Royal, London
See Price on Expedia
Why Stay Here
Immerse yourself in luxury at this boutique hotel near Piccadilly Circus. With its prime location near Burlington Arcade and Trafalgar Square, you'll have easy access to the best of London. Indulge in the ultimate relaxation at Akasha Holistic Wellbeing, the onsite spa, offering sports massages, aromatherapy, and invigorating body scrubs.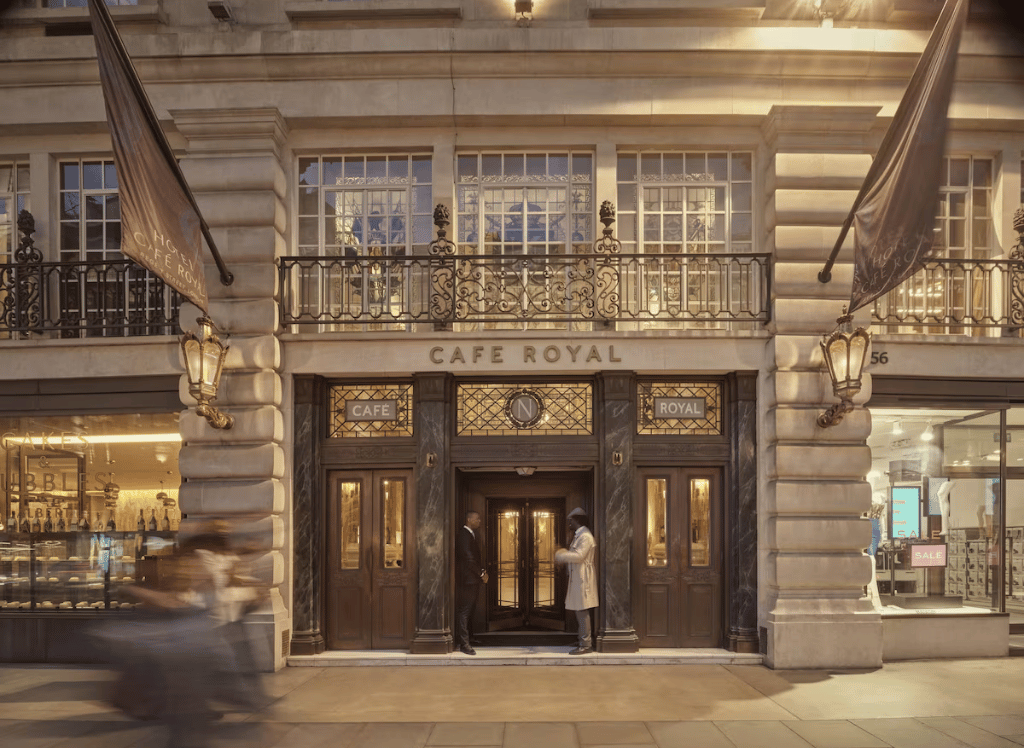 Delight your taste buds with French cuisine and more at any of the four onsite restaurants. Stay fit and energized with yoga and aerobics classes at the health club, or take a dip in the indoor pool. With excellent amenities like valet parking, express check-in/out, and a free kid's club, your stay at Hotel Cafe Royal will be nothing short of extraordinary.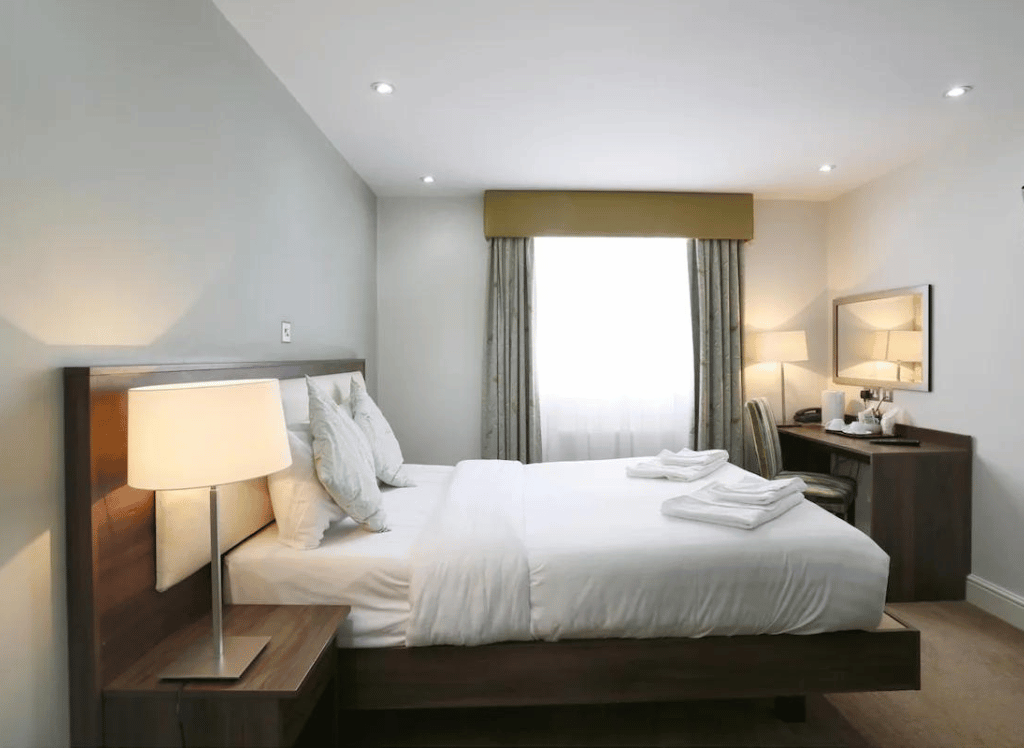 2. Hyde Park Boutique Hotel
See Price on Expedia
Why Stay Here
Experience the convenience of being near Marble Arch, with easy access to the vibrant attractions. Stay connected with complimentary in-room WiFi and enjoy a continental breakfast to kick-start your day. With a 24-hour front desk and multilingual staff, you'll always find assistance whenever you need it.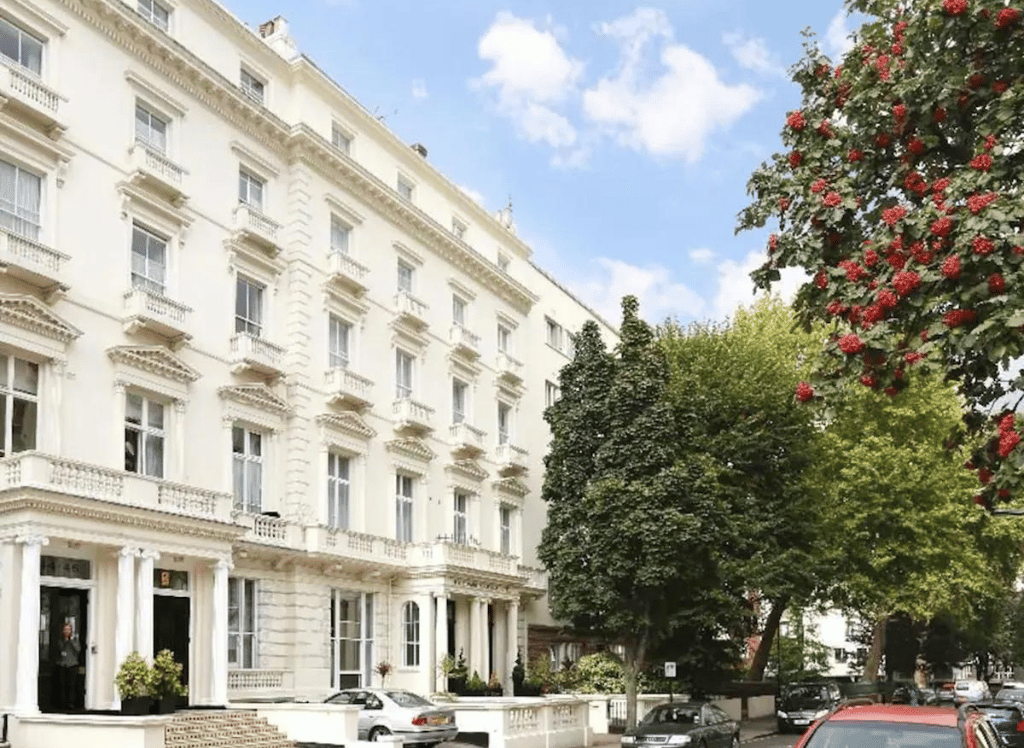 The hotel's clean rooms, equipped with premium bedding and free WiFi, have received rave reviews from satisfied guests. Don't miss out on the chance to stay at Hyde Park Boutique Hotel, where friendly staff, walkable locations, and exceptional service await you.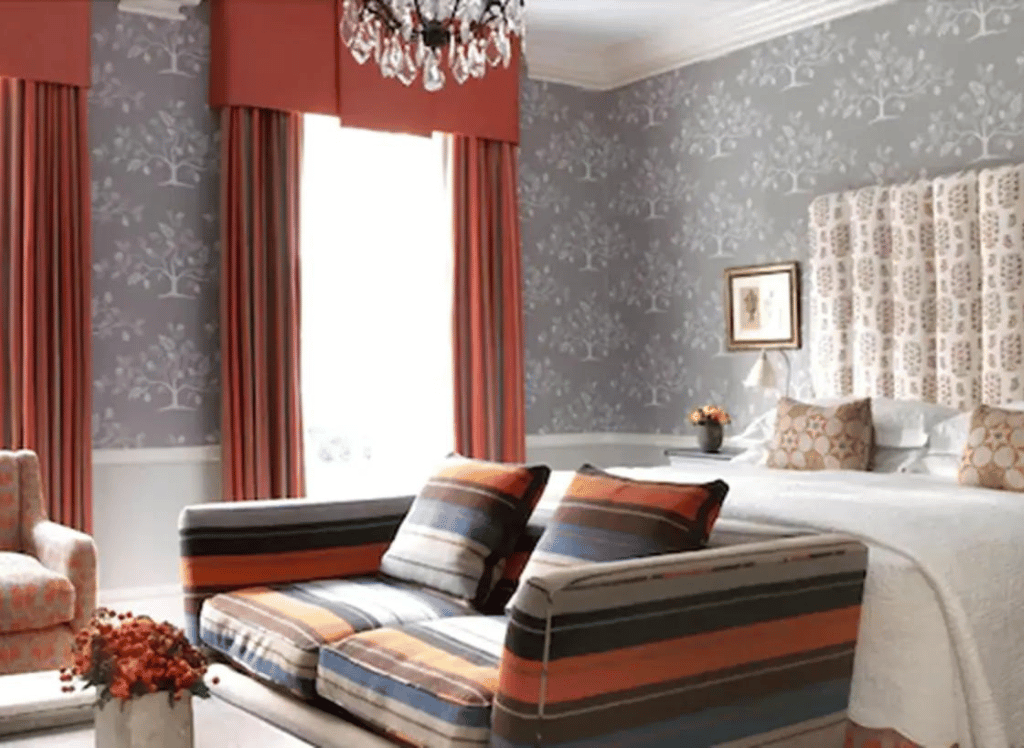 3. Covent Garden Hotel, Firmdale Hotels
See Price on Expedia
Why Stay Here
Covent Garden Hotel is a luxurious boutique hotel nestled near The British Museum, offering you a delightful experience. Imagine being just a short stroll away from iconic landmarks like Piccadilly Circus and Trafalgar Square. Here, you'll find a haven of comfort and elegance. Indulge in rejuvenating spa services, including massages, body wraps, and treatments.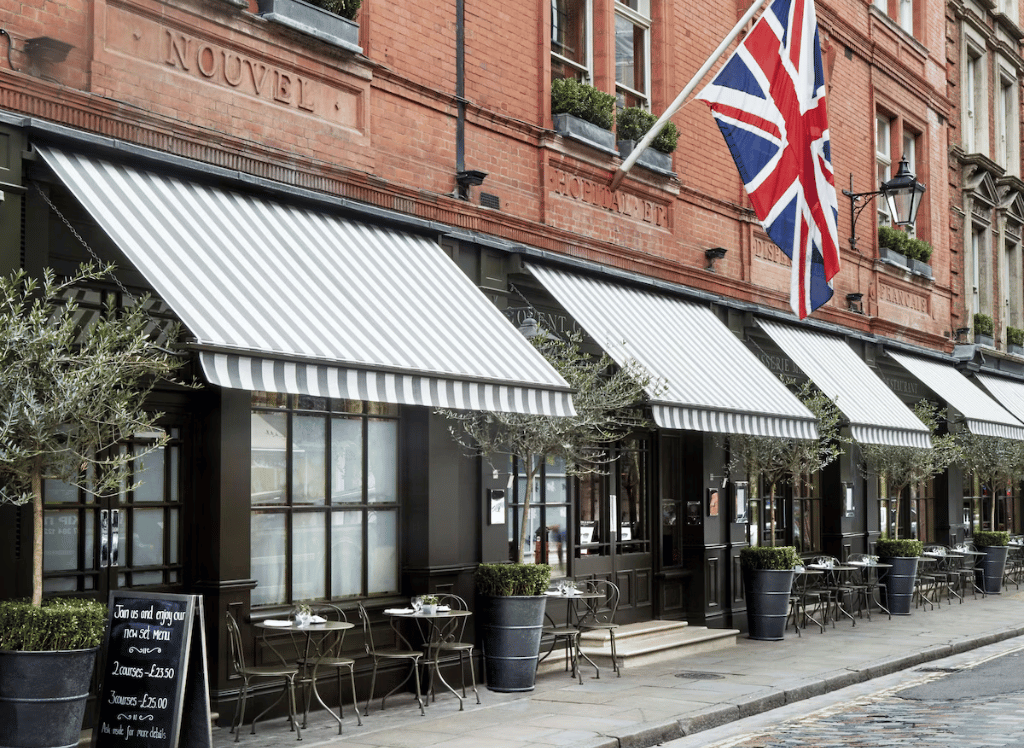 Fuel your appetite at Brasserie Max, the on-site restaurant serving delectable international cuisine, perfect for brunch and light fare. Stay connected with free in-room WiFi and stay active at the 24-hour gym. Whether you're here for business or leisure, you'll appreciate the impeccable service and attention to detail.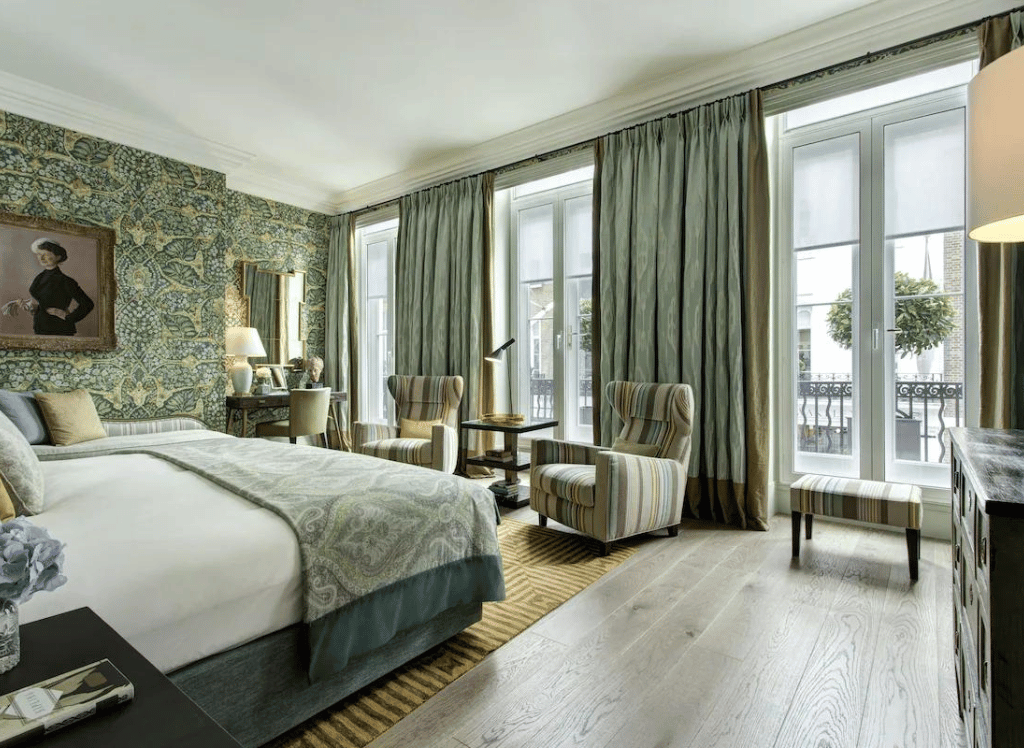 4. Brown's Hotel, a Rocco Forte Hotel
See Price on Expedia
Why Stay Here
Nestled near Buckingham Palace, this hidden gem offers an unforgettable experience for those seeking the perfect getaway. Immerse yourself in the vibrant atmosphere of London, with Green Park and Selfridges just a stone's throw away. Indulge in relaxation at The Spa, where you can treat yourself to a rejuvenating sports massage, a refreshing facial, or a pampering body scrub.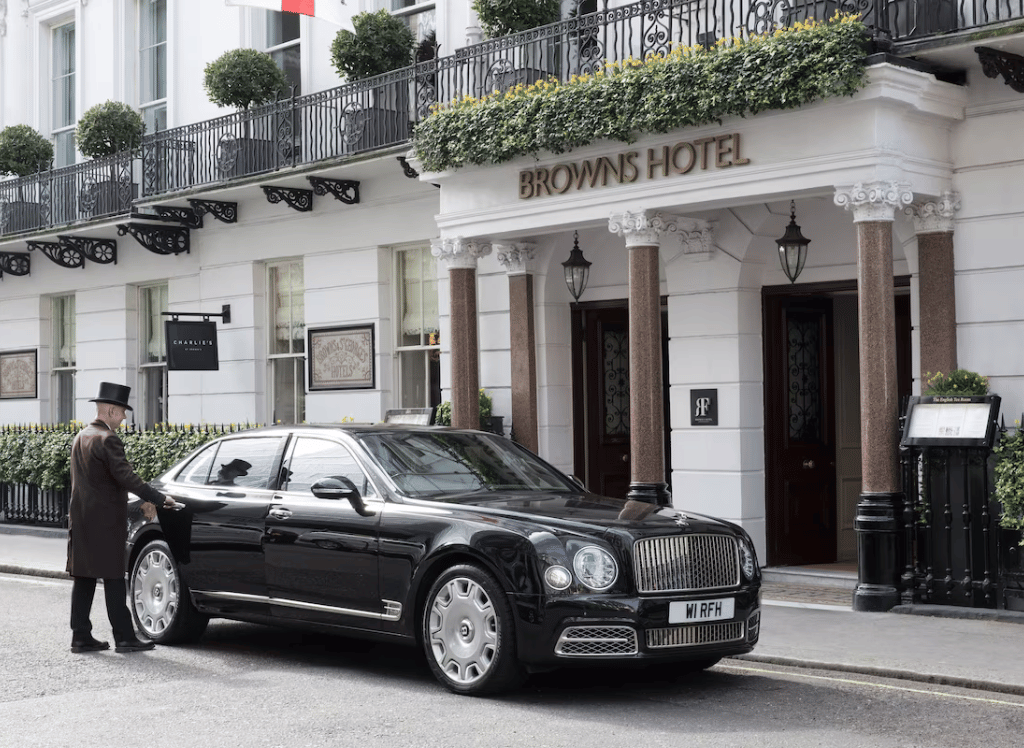 Refuel your appetite at the two onsite restaurants, offering delectable Italian cuisine and more. Stay active and energized with Pilates and aerobics classes at the 24-hour gym. With 115 individually furnished rooms, each offering 24-hour room service and luxurious amenities like premium bedding and pillow menus, your comfort is priority.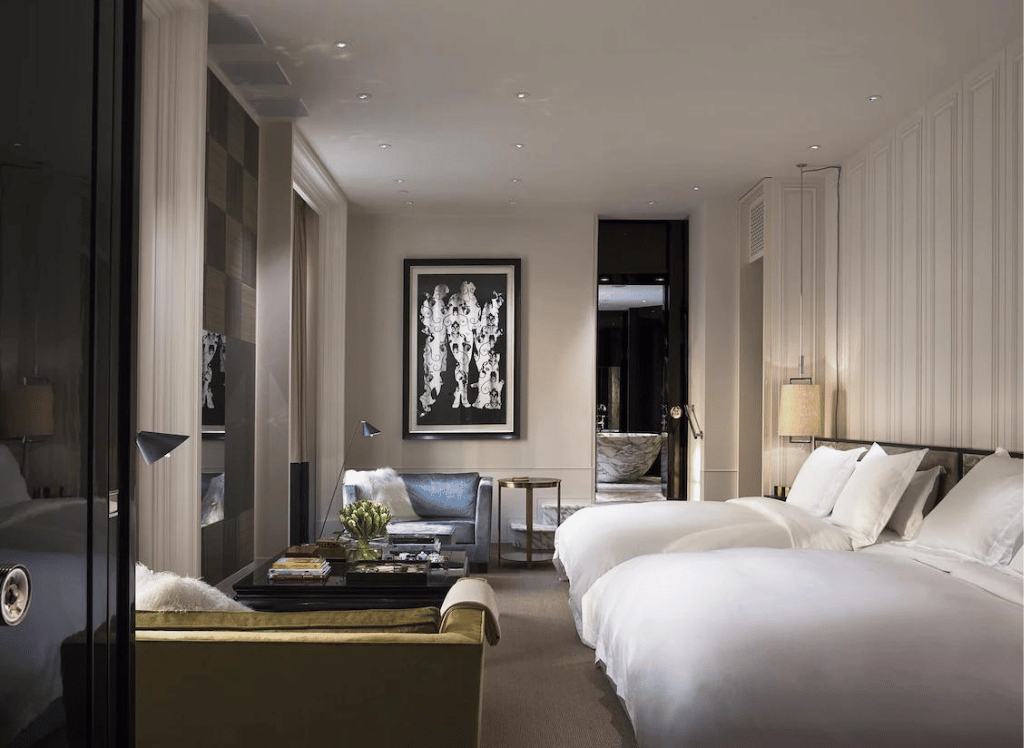 See Price on Expedia
Why Stay Here
Located near The British Museum, Royal Opera House, and Covent Garden Market, you'll be in the heart of vibrant attractions. Indulge yourself with the ultimate relaxation at the onsite spa, offering reflexology, Swedish massages, and body treatments.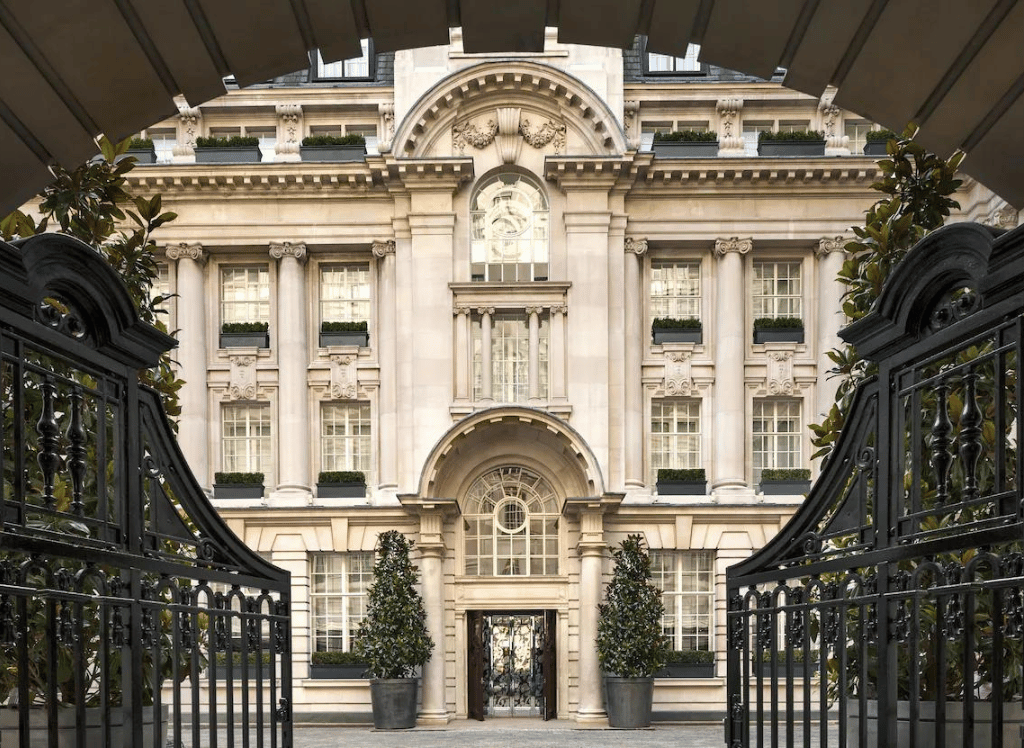 Enjoy the finest British cuisine and delightful al fresco dining at the two onsite restaurants. Stay connected with free in-room WiFi and take advantage of additional amenities, including two bars and a 24-hour business center. With 308 rooms featuring 24-hour room service, premium bedding, laptop-compatible safes, and air conditioning, ensuring your comfort is priority.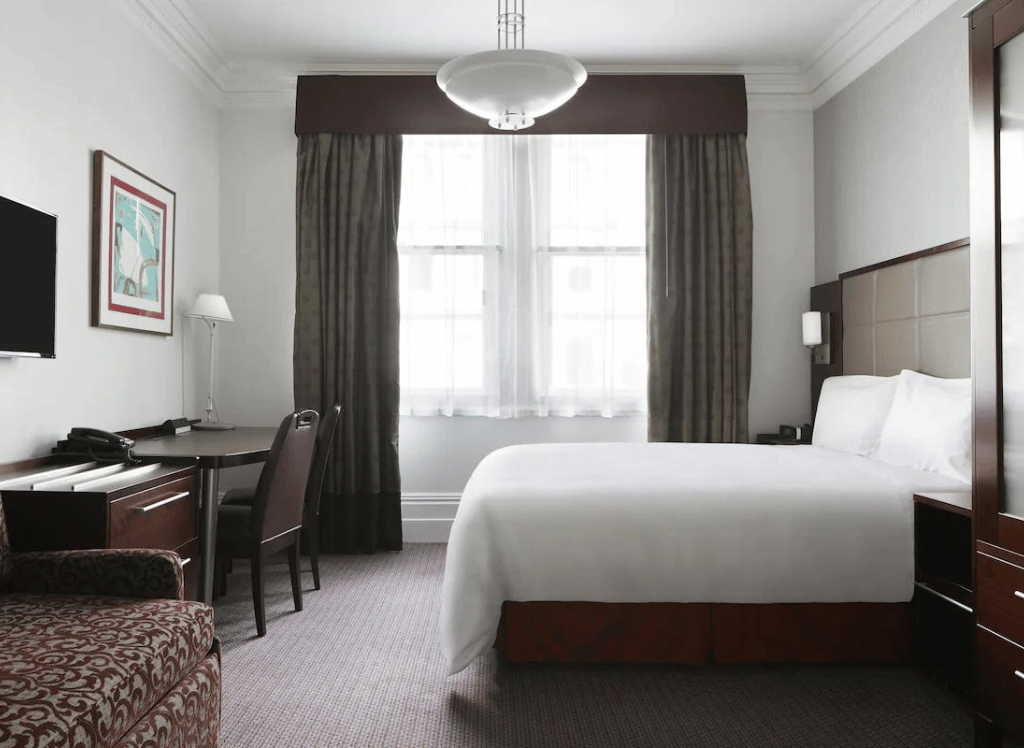 6. The Grand at Trafalgar Square
See Price on Expedia
Why Stay Here
The Grand at Trafalgar Square is an upscale boutique London hotel that offers a truly unforgettable experience for all travelers. Situated near the iconic Trafalgar Square, this hotel is just a short walk away from popular attractions like the London Eye and Piccadilly Circus. Indulge in the culinary delights of the onsite restaurant, Boyds Grill and Wine Bar, where you can savor delicious British cuisine.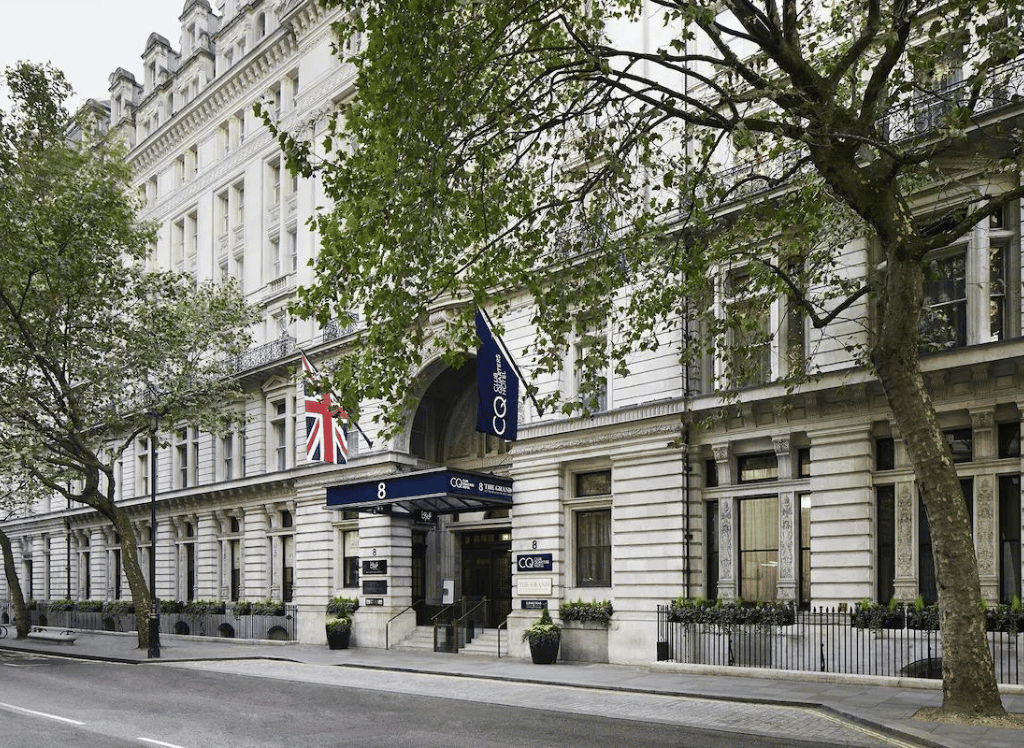 Need to stay connected? No worries! Enjoy complimentary in-room WiFi throughout your stay. With 63 rooms, each thoughtfully designed with premium bedding and laptop-friendly workspaces, you'll find comfort and convenience in every corner. Guests have raved about the comfortable and spacious rooms, ensuring a delightful stay!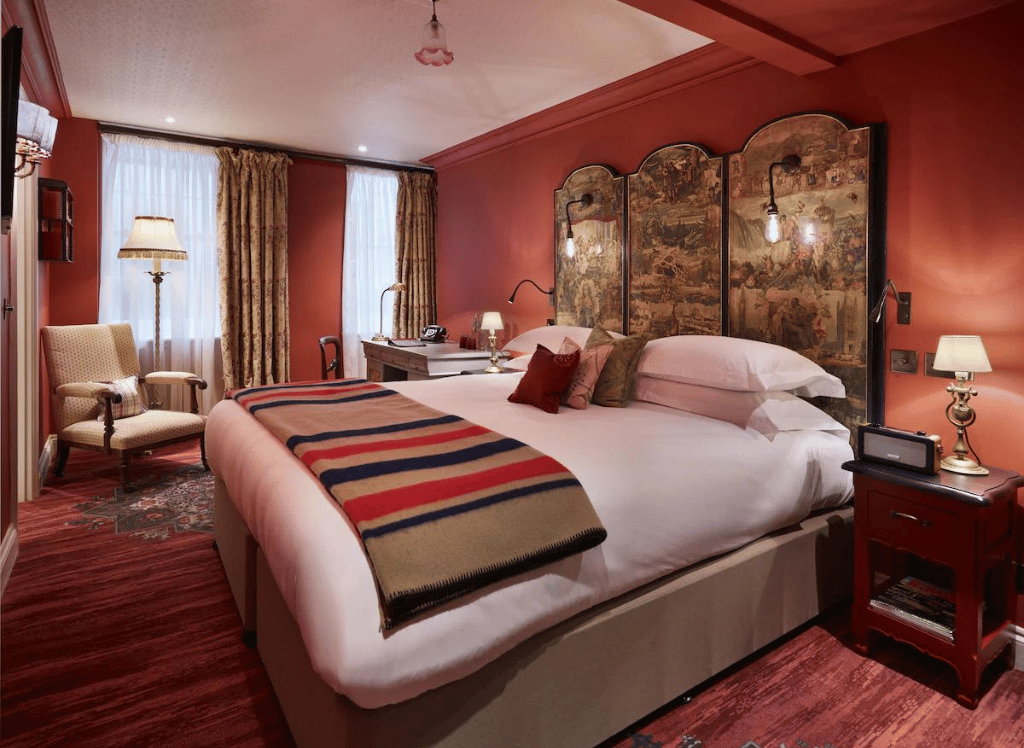 See Price on Expedia
Why Stay Here
Welcome to The Zetter Marylebone, an upscale boutique hotel conveniently located near Marble Arch. When you stay with us, you'll be in close proximity to popular attractions such as Selfridges and Marylebone High Street. The friendly staff is dedicated to ensuring you have a memorable experience.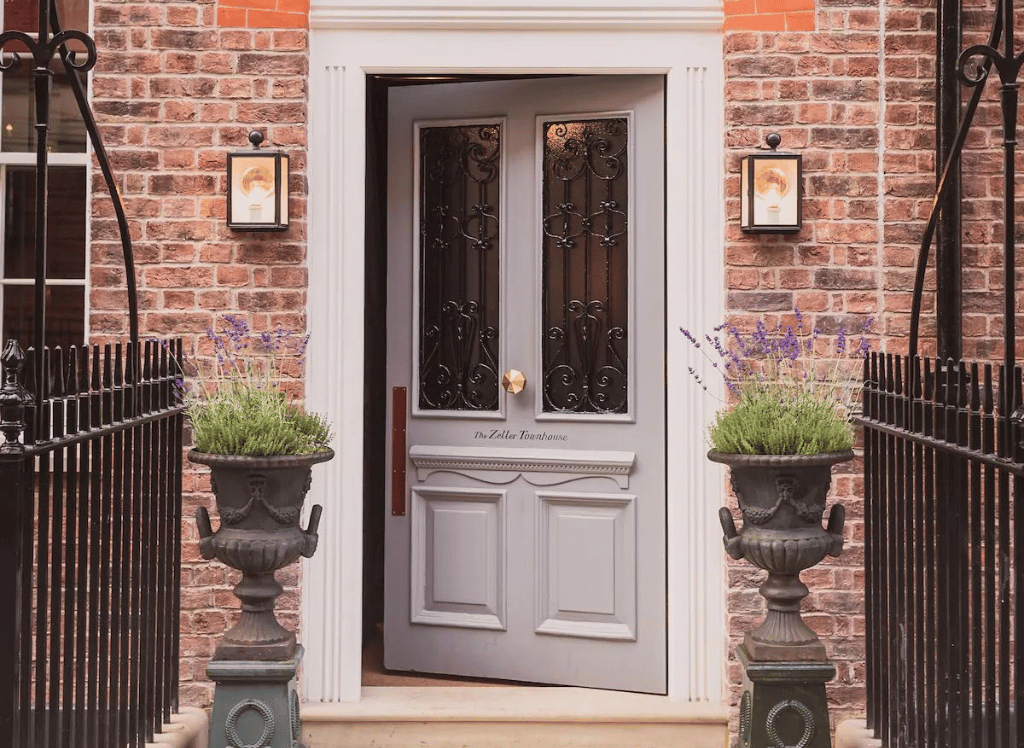 Enjoy the comfort of 24 individually furnished rooms, featuring premium bedding and laptop-compatible safes. They've thoughtfully included amenities like air conditioning and bathrobes to enhance your stay. Stay connected with free in-room WiFi, allowing you to share your travel adventures effortlessly.
London Hotels FAQs
Are you planning your trip to London and feeling overwhelmed with countless queries about hotels in the city?
It can be frustrating to sift through endless websites and platforms to find trustworthy information about accommodation, amenities, proximity to attractions, and pricing.
Fear not! We've compiled a list of the most frequently asked questions about hotels in London, providing you with reliable and comprehensive details. This guide will assist you in making an informed choice, ensuring your stay is as comfortable and enjoyable as possible.
1. What are the top attractions to visit in London?
London is a city full of captivating attractions that cater to a variety of interests. For history enthusiasts, the British Museum offers a treasure trove of artifacts from around the world, while the Tower of London stands as a majestic fortress with centuries of stories to tell. Buckingham Palace, the official residence of the British monarch, showcases opulent architecture and exquisite royal heritage. The London Eye provides a breathtaking panoramic view of the city, while the Houses of Parliament, with its iconic Big Ben clock tower, is a symbol of British democracy. With so much to explore, London promises an unforgettable experience for every visitor.
2. Where is the best area to stay in London?
When it comes to finding the perfect place to stay in London, you can't go wrong with Central London. This vibrant and bustling area encompasses popular neighborhoods like Covent Garden, Soho, Kensington, and Mayfair. These areas offer not only convenience but also a rich cultural experience, as they are in close proximity to major attractions such as the British Museum, West End theaters, world-class shopping destinations, and beautiful parks. Whether you're looking to indulge in the city's vibrant nightlife, explore historical landmarks, or immerse yourself in the local culture, staying in Central London will ensure you have easy access to everything that makes London truly special.
3. What are some good cheap hotels in London?
Here are a few options to consider. The Hyde Park Boutique Hotel offers comfortable rooms at a budget-friendly price, perfect for travelers looking to explore the city without breaking the bank. Another option is the Premier Inn London City, which provides convenient access to popular attractions and offers great value for money. If you prefer to stay in the vibrant neighborhood of Soho, The Z Hotel Soho is a fantastic choice, with its stylish rooms and prime location. Whether you're visiting for business or leisure, these hotels provide a comfortable and affordable stay in the heart of London.
4. What are some of the best luxury hotels in London?
Luxury seekers can indulge in a truly opulent experience by choosing from a selection of exquisite luxury hotels in London. For those who appreciate a blend of modern sophistication and classic charm, The Zetter Marylebone offers an impeccable stay with its stylish decor and exceptional service. Brown's Hotel, on the other hand, is renowned for its rich history and timeless elegance, providing guests with a taste of traditional British luxury. And for those seeking a contemporary retreat with a touch of grandeur, the Rosewood London stands as a symbol of refined luxury, boasting luxurious amenities and a captivating ambiance. Immerse yourself in the lap of luxury at these exceptional hotels in the heart of London.
5. How can I get around in London?
London boasts an excellent public transportation system that offers convenient options for navigating the city. You can rely on the extensive Underground network, hop on the iconic red buses that traverse the city streets, take advantage of the efficient trams, or even explore the city from a unique perspective by hopping on the Docklands Light Railway (DLR) or indulging in a picturesque boat ride along the Thames. With these diverse modes of transport at your disposal, you'll find it easy to explore the vibrant city of London with utmost convenience and flexibility.
6. What are some of the best museums to visit in London?
When exploring the vibrant city of London, make sure to include these must-visit museums on your itinerary. The British Museum showcases a vast collection of artifacts from around the world, offering a glimpse into ancient civilizations. The National Gallery houses an impressive array of artworks, spanning centuries and showcasing renowned masterpieces. For contemporary art enthusiasts, the Tate Modern is a must-see, with its cutting-edge exhibitions and thought-provoking installations. Lastly, immerse yourself in the wonders of the natural world at the Natural History Museum, where you can marvel at dinosaur fossils and discover fascinating insights into our planet's biodiversity. Don't miss out on these enriching cultural experiences during your London adventure!
7. Do hotels in London offer free breakfast?
While not all hotels in London offer free breakfast, you will find that many of them do provide this wonderful perk to their guests. Starting your day with a delicious and satisfying breakfast can be a great way to fuel up for your adventures in the city. It's always advisable to check with the hotel while making your booking to ensure that you can enjoy this added benefit during your stay.
8. Does London have a nightlife?
London is renowned for its bustling and diverse nightlife scene. You'll find an abundance of trendy bars, traditional pubs, lively clubs, intimate live music venues, and world-class theatres. Whether you're into dancing the night away, enjoying live performances, or simply relaxing with a drink in hand, London offers endless options to suit every taste and mood. The city truly comes alive after dark, providing unforgettable experiences for locals and visitors alike.
9. Are there any unique experiences I should not miss in London?
London offers a plethora of unforgettable experiences that you shouldn't miss! One of the must-do activities is catching a mesmerizing live show in the world-renowned West End theater district. Immerse yourself in the captivating performances and feel the energy of the talented actors on stage. Additionally, embark on a delightful cruise along the picturesque River Thames, where you can admire iconic landmarks such as the Tower Bridge and the Houses of Parliament. And if you're a food lover, make sure to visit the historic Borough Market, where you can indulge in a culinary adventure, savoring a wide array of delectable treats and fresh produce. London truly has something for everyone, ensuring an unforgettable experience!
10. What is the best time to visit London?
The best time to visit London is in the spring (March to May) or fall (September to November) when the weather is mild and the city is less crowded. During the spring, you can experience the beauty of blooming flowers and enjoy pleasant temperatures ideal for exploring the city's iconic parks and gardens. In the fall, London showcases its vibrant autumn colors, creating a picturesque backdrop for strolling along the Thames or visiting historic landmarks. Additionally, these seasons offer a wide range of cultural events, including art exhibitions, theater performances, and music festivals, providing ample opportunities to immerse yourself in the city's rich cultural scene.
11. How can I save money on my trip to London?
To save money on your trip to London, here are some tips:
Plan in advance: Research and book your accommodations, flights, and attractions ahead of time to take advantage of early bird discounts and deals.

Use public transport: Utilize London's extensive public transportation system, such as the Tube and buses, which are not only convenient but also more cost-effective compared to taxis or rental cars.

Consider a London Pass for attractions: The London Pass offers discounted access to various popular attractions, allowing you to save money while exploring the city's iconic landmarks and museums.

Eat at local markets: Instead of dining at expensive restaurants, try visiting local markets like Borough Market or Camden Market, where you can find a wide range of delicious and affordable food options.
By following these tips, you can enjoy your trip to London while keeping your budget in check.
12. Are there any good restaurants near the hotels mentioned?
Yes, each of these hotels is surrounded by a variety of dining options ranging from local pubs to high-end restaurants.
13. Is London safe for tourists?
Yes, London is generally safe for tourists, thanks to its robust security measures and efficient law enforcement. The city is well-equipped to handle various situations that may arise, ensuring the safety and well-being of visitors. However, like any big city, it's always important to stay aware of your surroundings and take necessary precautions such as keeping your belongings secure and avoiding isolated areas, especially at night. By exercising common sense and being vigilant, you can enjoy your time in London without any major safety concerns.
14. What are some family-friendly hotels in London?
When it comes to finding family-friendly accommodations in London, there are a few standout options to consider. Hotels like the Holiday Inn and The Grand at Trafalgar Square are known for their exceptional service and welcoming atmosphere, making them an ideal choice for families. Not only do these hotels offer spacious rooms that can comfortably accommodate the whole family, but they also provide a range of kid-friendly amenities to ensure a memorable stay. From dedicated play areas to children's menus and even special activities, these hotels go above and beyond to cater to the needs of young travelers. So, whether you're planning a family vacation or a weekend getaway, rest assured that these family-friendly hotels in London will provide a comfortable and enjoyable experience for everyone.
15. What are some good shopping areas in London?
London offers a plethora of fantastic shopping areas that cater to every style and taste. One must-visit shopping destination is Oxford Street, known for its diverse range of high street and luxury brands. Another popular choice is Regent Street, which offers a mix of renowned flagship stores and unique boutiques. For a trendy and vibrant shopping experience, Carnaby is the place to go, with its independent retailers and stylish street art. Covent Garden, with its charming atmosphere and eclectic shops, is a must-see for any shopping enthusiast. Lastly, King's Road is famous for its chic and upscale boutiques, making it a haven for fashion-forward individuals. Whether you're looking for fashion, accessories, or unique finds, these shopping areas in London are sure to satisfy your retail cravings.
16. Can I find vegetarian/vegan food in London?
London is renowned for its vibrant and diverse culinary scene, catering to all dietary preferences. You'll be delighted to discover a plethora of vegetarian and vegan restaurants, cafes, and eateries scattered throughout the city. From trendy plant-based bistros to cozy vegan bakeries, there is something to satisfy every palate in this gastronomic paradise. You can relish an array of delectable dishes made with fresh, locally sourced ingredients, showcasing the creativity and innovation of London's thriving vegetarian and vegan food culture. So rest assured, whether you're a committed herbivore or simply looking to explore plant-based options, London has got you covered!
17. Is it easy to find WIFI in London?
London is known for its excellent connectivity, and you'll find an abundance of options to stay connected. Most hotels, cafes, and even some public areas offer free WiFi services, ensuring that you can easily stay connected while exploring the city. Whether you're a tourist or a local, you'll appreciate the convenience and accessibility of WiFi in London. So, rest assured, staying connected won't be a problem during your visit to this vibrant city!
18. What's the best way to see London's landmarks?
If you want a comprehensive and flexible way to explore London's iconic landmarks, consider taking a hop-on-hop-off bus tour. With these tours, you can conveniently hop on and off at various stops, allowing you to spend more time at the attractions that interest you the most. Alternatively, if you prefer a more immersive experience, you can opt for walking tours, where knowledgeable guides will take you through the city's history and provide fascinating insights about each landmark. For a unique perspective, you can also embark on a relaxing river cruise along the Thames, offering stunning views of famous landmarks such as the Tower Bridge and the Houses of Parliament. Whether you choose a bus tour, walking tour, or river cruise, you're guaranteed to have an unforgettable experience discovering London's rich history and architectural marvels.
19. Do I need a visa to visit London?
Whether or not you need a visa to visit London will depend on your nationality and the purpose of your visit. It is important to check the official website of the UK government for the most up-to-date and accurate information regarding visa requirements. By doing so, you can ensure a smooth and hassle-free travel experience to the vibrant city of London.
20. What is the currency in London?
The official currency of London is the British Pound Sterling (GBP), which has been in circulation since the 8th century. It is widely accepted throughout the city and is used for all transactions, from shopping to dining and beyond. The pound is subdivided into 100 pence, and you can find banknotes in various denominations, including £5, £10, £20, and £50. Coins are also commonly used, with values of 1p, 2p, 5p, 10p, 20p, and 50p, as well as £1 and £2 coins. So, when visiting London, make sure to have some pound sterling in your wallet to fully enjoy your time in this vibrant city!
21. Are there any famous events in London worth attending?
London, the vibrant capital city of the United Kingdom, is renowned for its exciting and diverse range of events that cater to all interests. From the internationally acclaimed Notting Hill Carnival, a colorful celebration of Caribbean culture, to the London Design Festival, showcasing cutting-edge design and innovation, and the grand spectacle of the New Year's Day Parade, there is always something happening in this bustling metropolis to captivate and entertain visitors from around the world. With its rich history, iconic landmarks, and thriving arts scene, London offers an unparalleled array of famous events that are truly worth experiencing firsthand.
Final Thoughts About Hotels in London
As your journey through London's best hotels comes to an end, you must be brimming with excitement and anticipation. Each hotel we've explored, from Hotel Cafe Royal's luxury to The Zetter Marylebone's convenience, offers a unique slice of London life. Immersed in the heart of London's bustling streets, these hotels allow you to absorb the city's vibrant spirit and charm, making your stay unforgettable. Remember, the perfect hotel doesn't just offer a place to sleep; it accentuates your travel experience, wrapping you in comfort, luxury, and the quintessential London ambiance. So, as you pack your bags for your London adventure, we hope you have found the perfect abode in one of these seven gems. London awaits you with open arms.
Looking for a way to spice up your upcoming trip? Look no further than Amazon! With a free 30-day trial of Amazon Prime Music, you'll have access to over 2 million songs to soundtrack your adventure. Or, if audiobooks are more your speed, try out Audible Plus for two free books. And for those looking to streamline their packing process, a FREE 30-day trial of Amazon Prime ensures that everything will arrive in just two days - perfect for those last-minute additions. Don't miss out on these unbeatable offers and make your journey one that you'll never forget!
Happy Travels! :)