The 13 Best Hotels in Bahamas for True Island Lovers
Island Lover or not, these 13 Bahamas hotels will have you trading your office chair for a beach lounger faster than you can say 'Pina Colada'! Dive in and find your perfect island escape!
Journey Fanatics may earn a commission from qualifying purchases, but we promise the prices are still the same for you. No matter what your travel needs are, our list has got you covered. So pack your bags and get ready for the adventure of a lifetime with the best travel products on the market!
Welcome to paradise on earth, the Bahamas! This tropical idyll is a tapestry of crystalline waters, pristine sandy beaches, and sun-soaked relaxation, all exceptionally framed by the luxurious comfort of its top hotels.
In today's blog post, we'll whisk you away on a virtual tour of the 13 best hotels in the Bahamas, each offering its unique blend of luxury, hospitality, and Bahamian charm. Whether you're dreaming of a grand beachfront resort, a cultural boutique hotel, or an isolated island escape, we've got you covered.
So, sit back, relax, and let us navigate you through the exquisite offerings of these hand-picked Bahamian havens. Ready to dive into your next unforgettable vacation? Let's get started!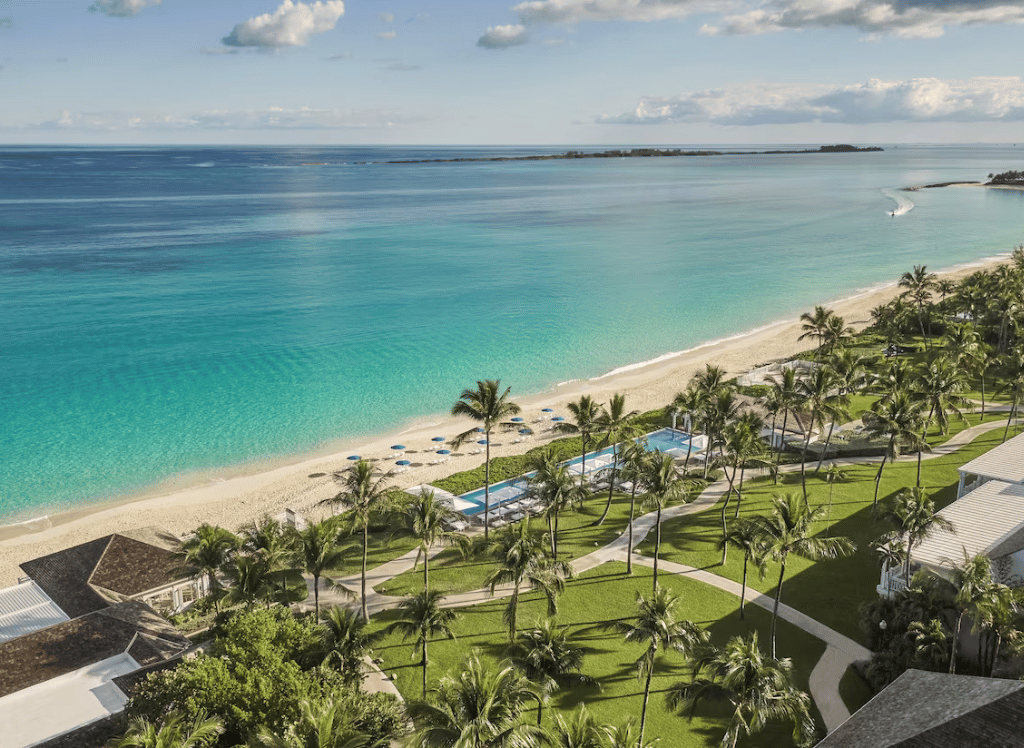 1. The Ocean Club, A Four Seasons Resort, Bahamas
Check Hotel Prices on Expedia
Why We Love It
Escape to The Ocean Club, A Four Seasons Resort in the Bahamas for a luxurious 5-star stay. Indulge in beachfront dining, refreshing swims in turquoise waters, and breathtaking sunsets on white sandy shores. Enjoy amenities like golf, poolside lounging, direct beach access, and a full spa. Stay connected with free WiFi and take advantage of babysitting services, childcare, and free valet parking. With two restaurants, tennis courts, and endless activities, you'll experience the ultimate island getaway.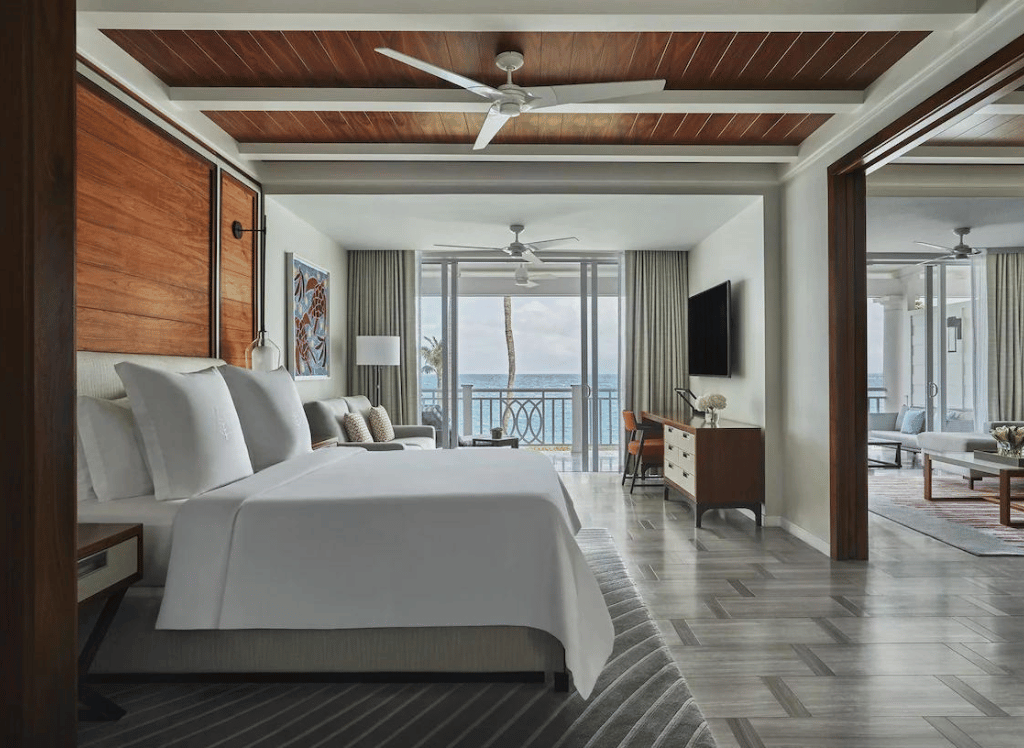 Location Details
At The Ocean Club, A Four Seasons Resort, you can relax on the beach and explore the beautiful Lucayan Archipelago. Indulge in the local culture and sip Bahamian-style cocktails as you take in a show at Dundas Theatre of the Performing Arts. Experience a luxury island vacation filled with breathtaking views of the sea, the lush Retreat Garden National Park, and the peaceful Haynes Oval. With a wide array of activities there's something to do for everyone— beach-goers can soak up the sun while partaking in snorkeling or kayaking while families can learn something new while scuba diving or swimming. Get away to the serene paradise of Paradise Island and let the tropical vibes take you away.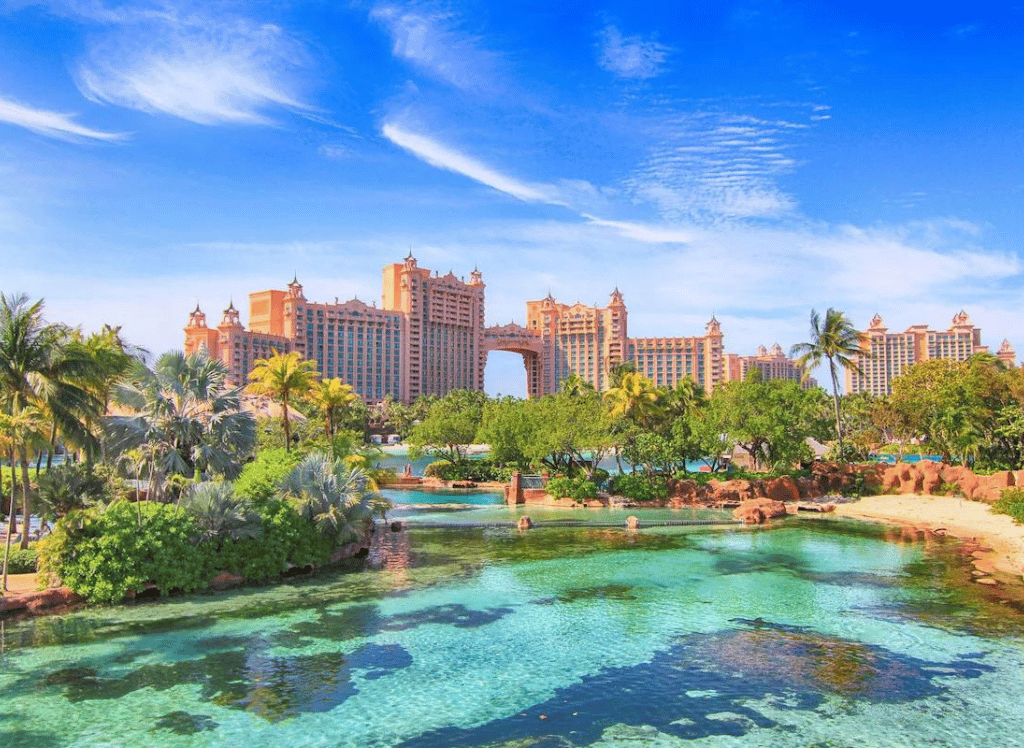 2. The Royal at Atlantis Paradise Island
Check Hotel Prices on Expedia
Why We Love It
Experience your Caribbean dreams come true at The Royal at Atlantis! This stunning 4-star family-friendly resort, located on the white sandy beaches of the Bahamas, offers the perfect island escape. From relaxing on the beach to indulging in delicious international cuisine, there's something for everyone. Enjoy a wide range of activities including golf, a casino, marina, tennis courts, gym, and snorkeling. With 11 outdoor swimming pools, free WiFi, and various amenities, your stay will be nothing short of amazing!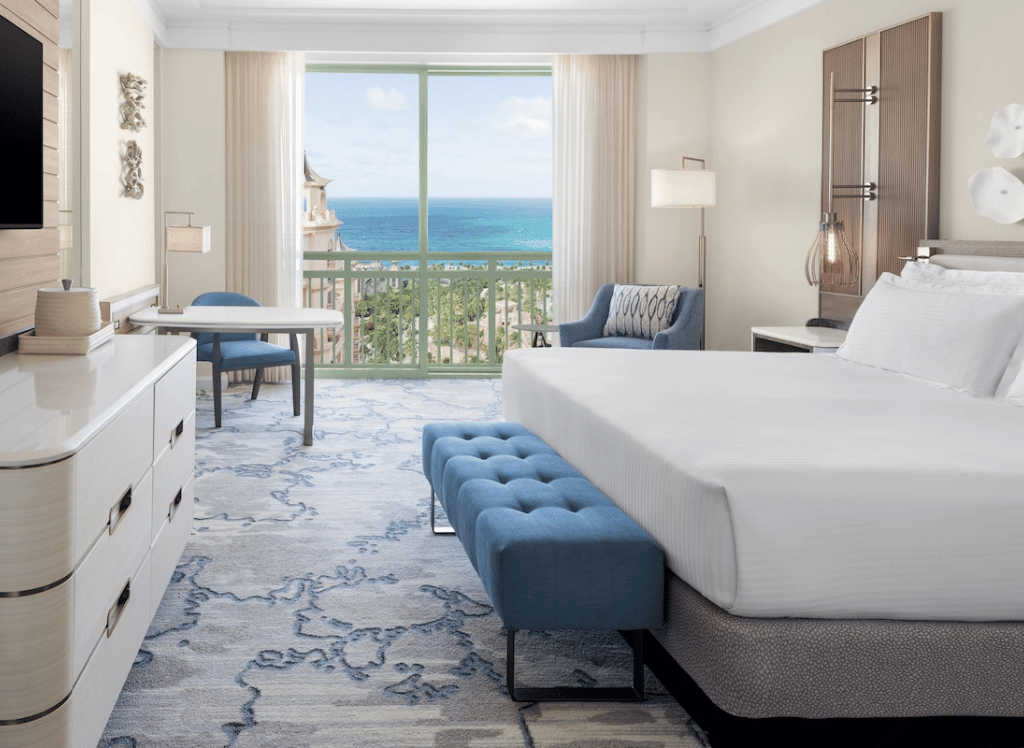 Location Details
At The Royal at Atlantis, you'll be immersed in picturesque rainforest and sea views, with a nearby gold course and a private beach for the ultimate getaway experience. Immerse yourself in the vibrant surroundings with a visit to the local landmarks of Fort Montagu, Ocean Club Golf Course and John Watling's Distillery. There's also something for everyone, with family-friendly attractions like Aquaventure or Haynes Oval for a great day out. If you're feeling adventurous, you can take advantage of the nearby scuba diving and sailing activities to explore Paradise Island like never before.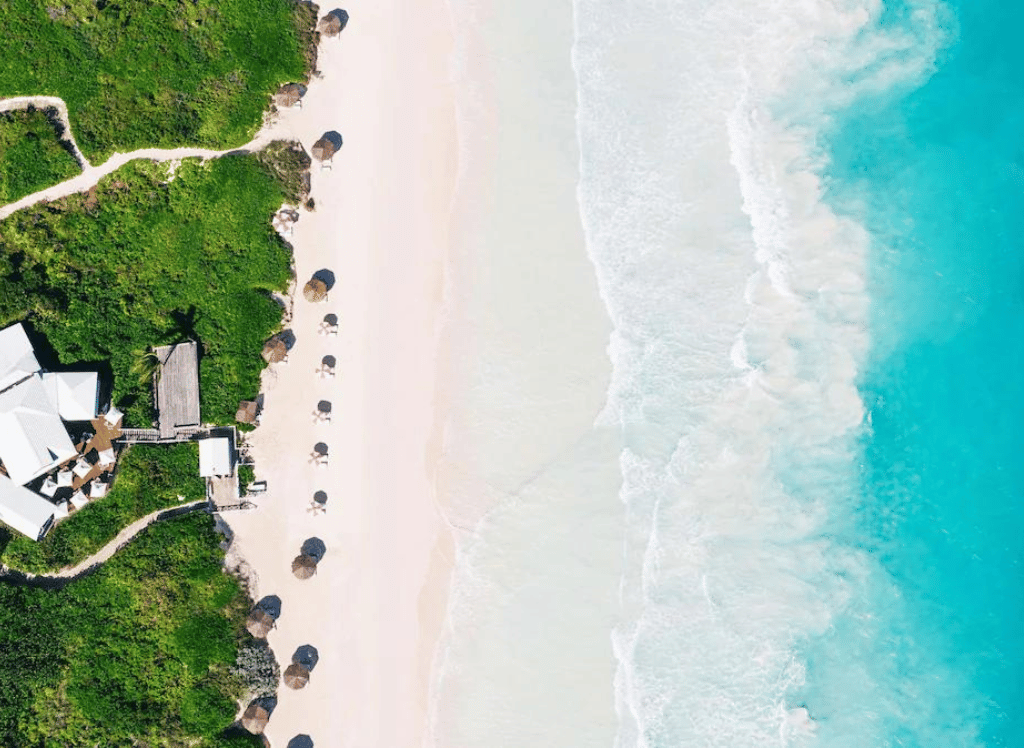 3. Pink Sands Resort
Check Hotel Prices on Expedia
Why We Love It
Escape to island bliss at Pink Sands Resort! Located on a beautiful white sand beach, you can enjoy life's simple pleasures in a relaxed, tropical paradise. Immerse yourself in the beauty of the Caribbean, soaking up the sun and spectacular ocean views. Spend your days snorkeling, playing beach volleyball, canoeing, and taking it easy. This 4-star boutique resort offers a range of amenities to indulge in, including an outdoor pool, free grocery shopping service, and a terrace and garden. All spacious suites feature furnished patios, air conditioning, bathrooms with rainfall showers, and flat-screen TVs. Savor delicious international cuisine and enjoy happy hour at the two onsite restaurants with amazing beachfront dining. You'll also benefit from a free hot breakfast, in-room WiFi, bike rentals, and outdoor tennis courts.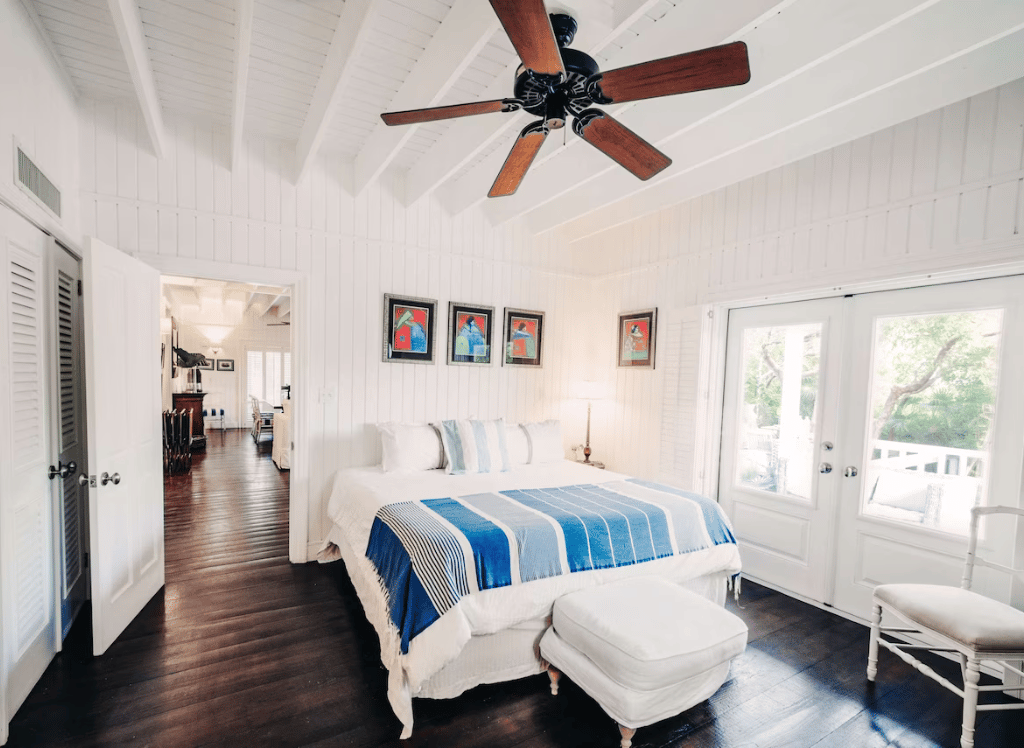 Location Details
At Pink Sands Resort, you can take advantage of two stunning docks – Government Dock and Fisherman's Dock – and explore the picturesque Lucayan Archipelago. Not to mention, you can always have a blast splashing in the clear, warm waters near the entrance of the dock. And if you're looking for something even more exciting, head over to the nearby Pink Sand Beach for some breathtaking views and an exciting scuba diving or water skiing adventure. If you're really looking for a unique experience, try horse riding or exploring the area with ecotours – you won't be disappointed!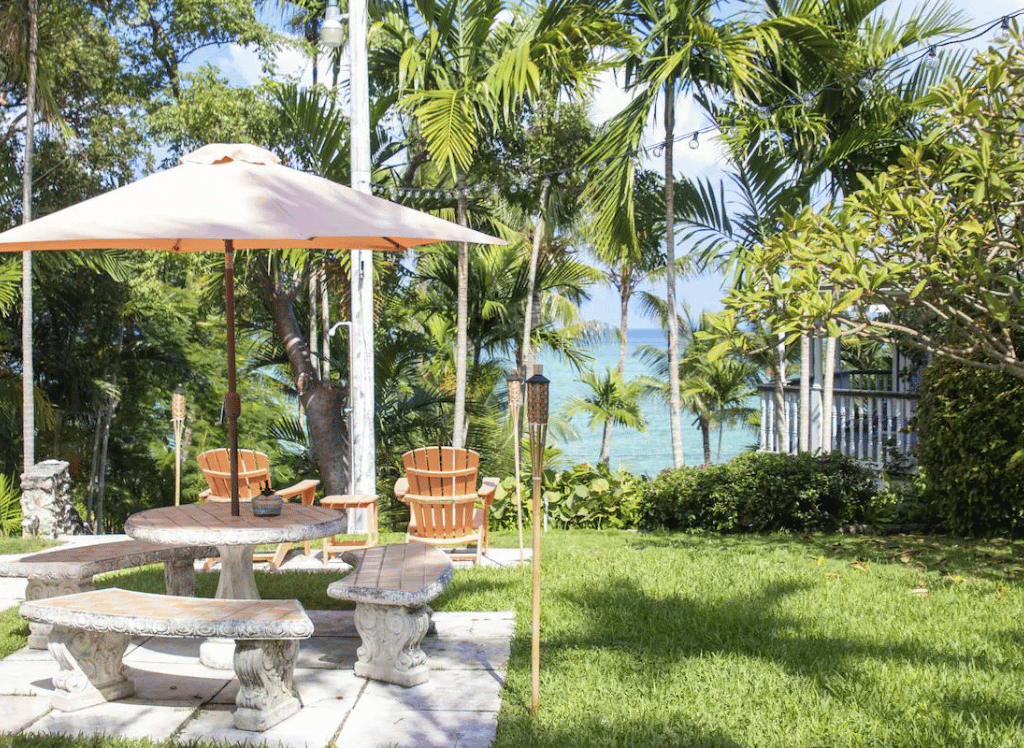 4. Orange Hill Beach Inn
Check Hotel Prices on Expedia
Why We Love It
Located just five steps away from the beach, you'll experience spectacular ocean views and sandy days spent beneath the sun. Orange Hill Beach Inn offers 3-star accommodations that come with all the amenities you need to make the most out of your vacation. Freshly prepared meals at the onsite restaurant and a free grocery shopping service will keep your stomach full and your heart content. Enjoy an outdoor pool with sun loungers, free self parking, and a full breakfast (surcharge). Plus, the smoke-free premises have barbecue grills and a TV in the lobby for when you're in the mood for a relaxing night in. Every room provides air conditioning, bathrooms with showers, TVs with satellite channels, patios, mini fridges, microwaves, and free WiFi to keep you connected. With bike rentals and luggage storage also available, you can make the most of your island vacation.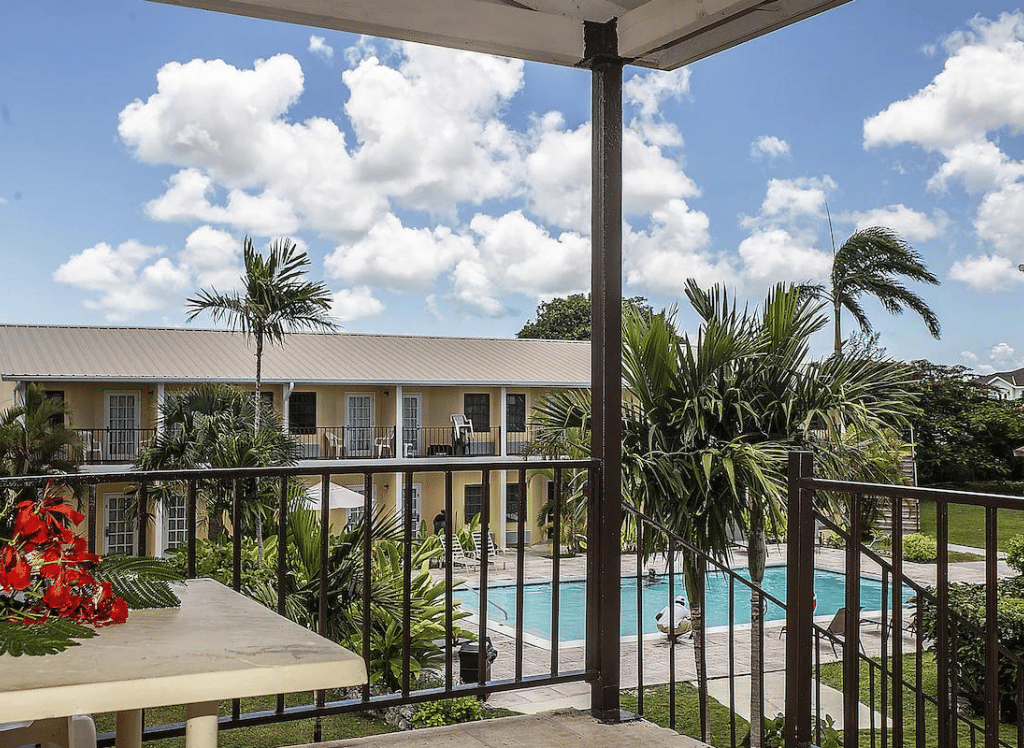 Location Details
Experience the beauty of the tropical scenery as you explore the nearby landmarks, including Fort Charlotte and Government House. Visit Unicorn Village Resort and Ardastra Gardens, Zoo and Conservation Center - both offering a variety of activities and tours. For the nature lovers, Nassau Botanical Gardens and Garden of Remembrance offer plenty of opportunities for exploration. And if you're feeling adventurous, you can partake in amazing scuba diving and snorkeling adventures nearby.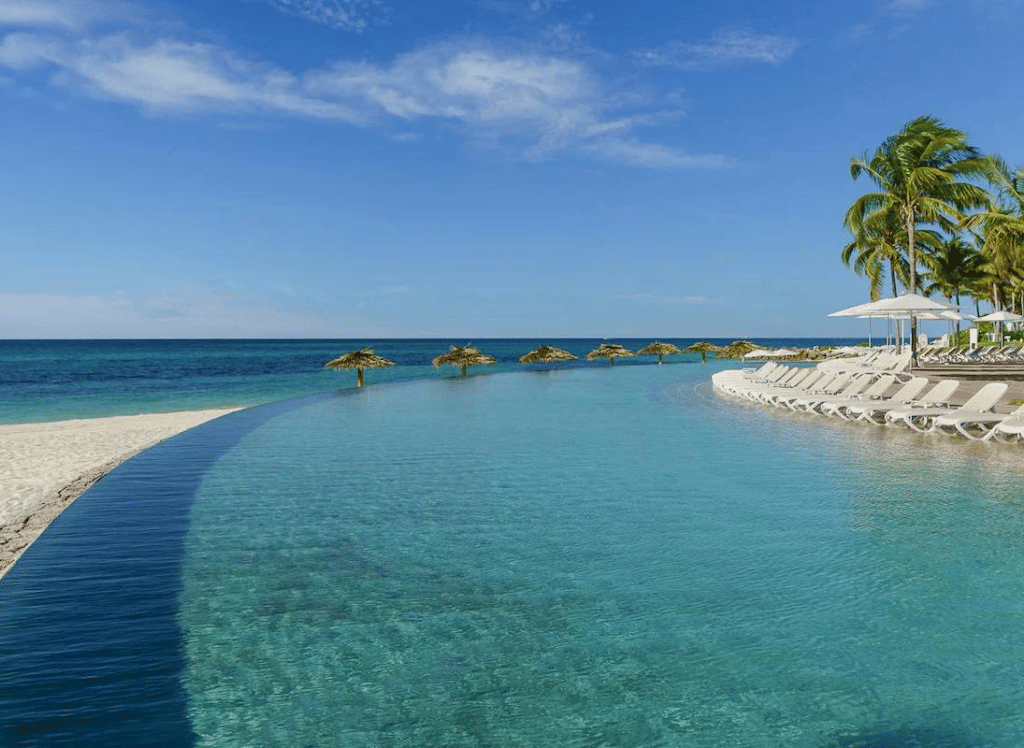 5. Lighthouse Pointe at Grand Lucayan
Check Hotel Prices on Expedia
Why We Love It
Escape from everyday life and indulge in island luxury at Lighthouse Pointe at Grand Lucayan. Relax on the beach or take a dip in one of the two outdoor pools. Treat yourself to a refreshing drink from the poolside bar. Stay active with the gym or beach volleyball court. Rest and rejuvenate in their comfortable air-conditioned rooms with flat-screen TVs, safes, and balconies or patios. Enjoy complimentary amenities like self-parking, 24-hour front desk, beach towels, and a full breakfast (surcharge). They also offer wedding services, an elevator, and ATM/banking for convenience during your stay.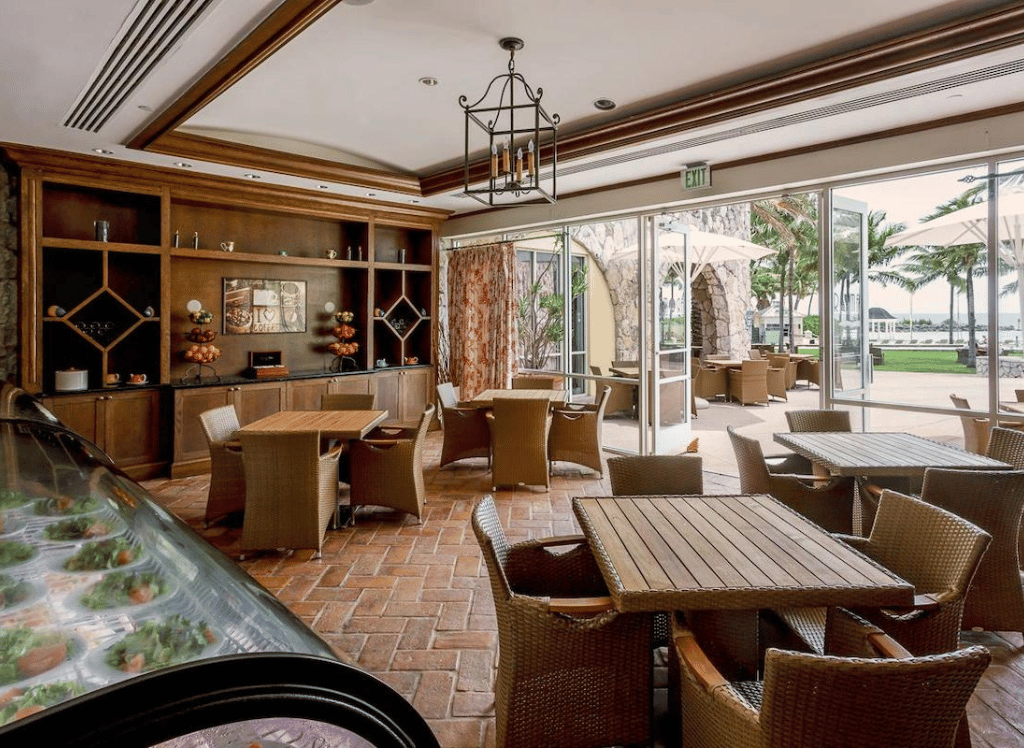 Location Details
Freeport is full of sun, sand, and endless fun - everything you need for a memorable stay. Set in paradise, Lighthouse Pointe at Grand Bahama Island is surrounded by lush tropical landscape, located on the beach, and borders a world-renowned golf course. From exploring the wondrous Port Lucaya Marketplace to dipping your toes into the pristine waters of Lucaya Beach and Taino Beach, there's something for everyone to enjoy. Be sure to check out Treasure Reef and Cooper's Castle during your stay too - they are must-see attractions that come highly recommended.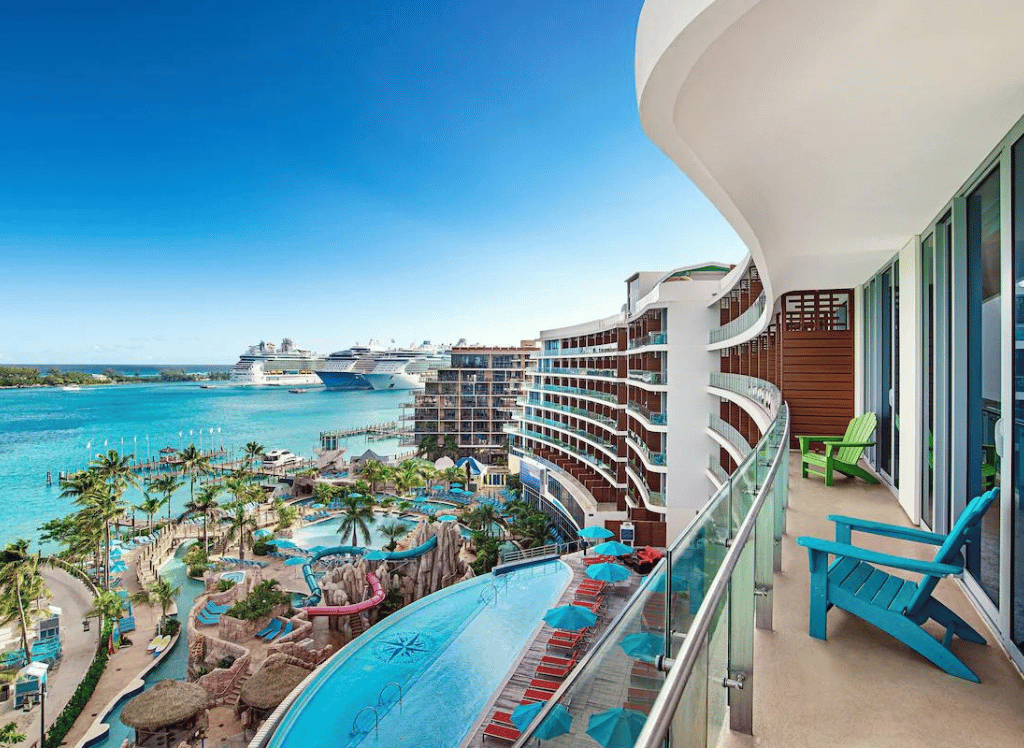 6. Margaritaville Beach Resort at Nassau
Check Hotel Prices on Expedia
Why We Love It
Escape to a tropical paradise at the luxurious Margaritaville Beach Resort - Nassau. Nestled along white sand beaches and lush vegetation, guests can enjoy a wide variety of amenities and activities. From spa services like manicures and massages, to vibrant local cuisine like the JWB Prime Steak and Seafood, there is something for everyone. With 4 outdoor pools and a lazy river with a waterslide, kids and adults alike will have a blast! There's even a children's pool with cabanas. For those feeling adventurous, try your luck at water sports like snorkeling and sailing or enjoy the beach cabanas and sun loungers. Wi-Fi is available in all 295 individually furnished rooms. Plus, there's a beach bar, poolside bar, and a grocery/convenience store for convenience!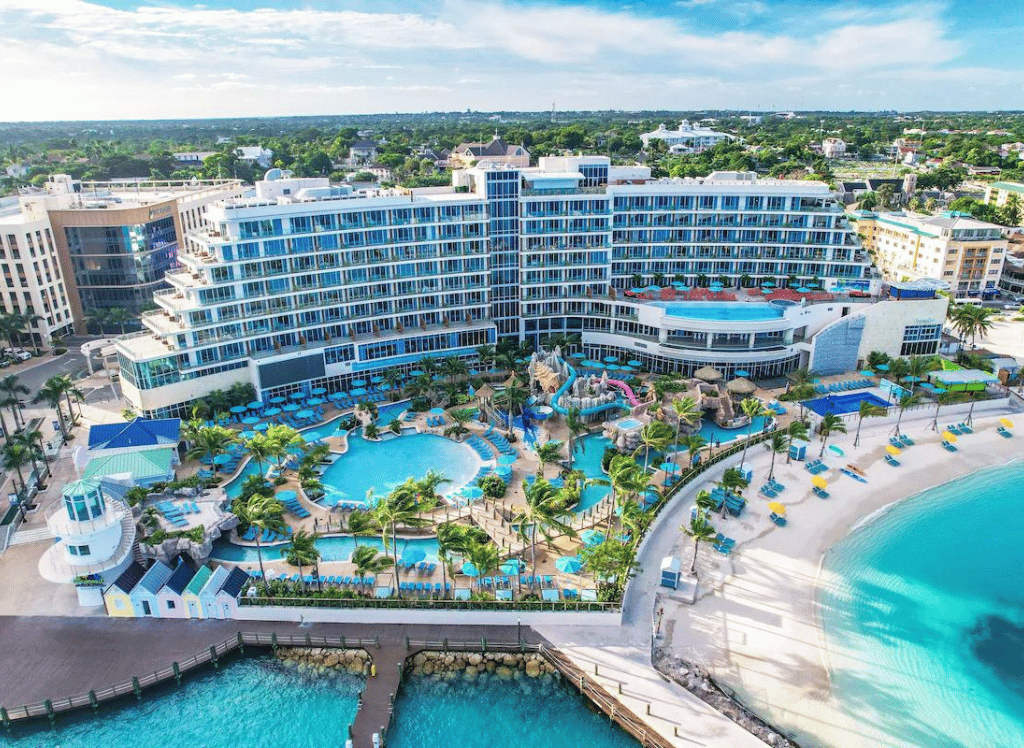 Location Details
Welcome to Margaritaville Beach Resort - Nassau, the perfect island destination for your next vacation. Live out your tropical daydream while being surrounded by the beautiful beaches and crystal clear blue waters. Explore Downtown Nassau with its amazing shops, or take a stroll through The Retreat Garden National Park to be submerged in complete natural beauty. From Pompey Museum to Pirates of Nassau Mission, you will find the best in cultural and historical highlights. With swimming, surfing and body boarding options right in your backyard, you'll never lack for things to do.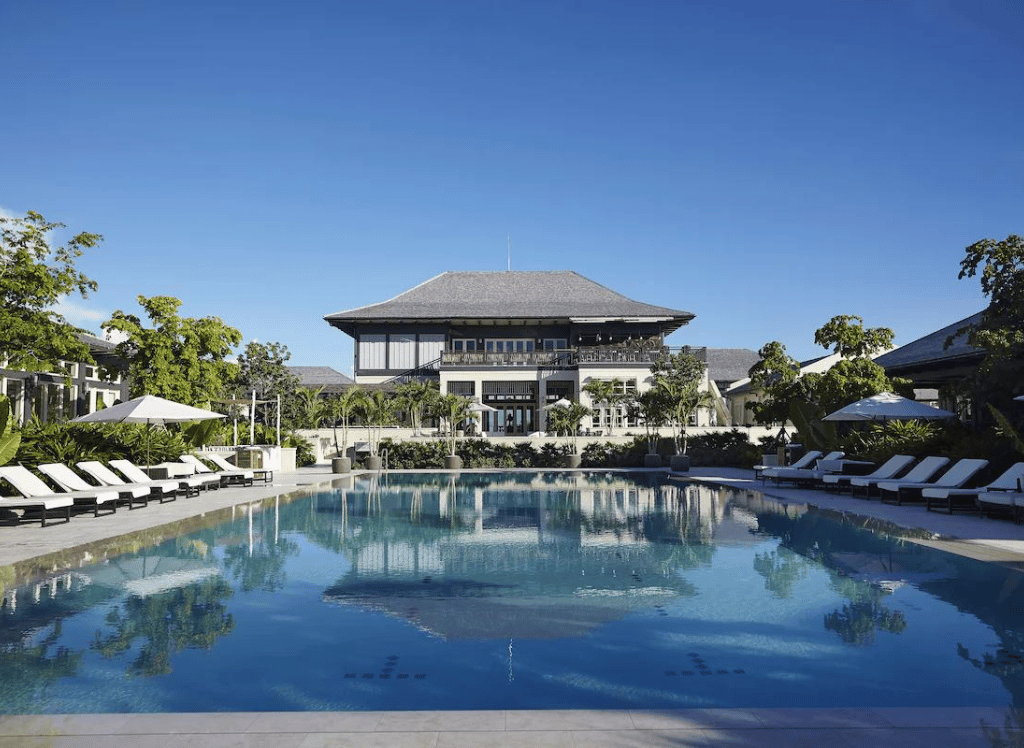 7. The Island House
Check Hotel Prices on Expedia
Why We Love It
Escape to The Island House for a luxurious 4-star hotel experience just steps away from South Ocean and Clifton Heritage National Land and Sea Park. Enjoy a relaxing island getaway with tropical cocktails at the beach bar or poolside, retail therapy at the onsite grocery store, and pampering at the Bamford Spa. Indulge in Asian cuisine and ocean views at one of the 4 onsite restaurants. Stay active with 24-hour access to the health club, take a stroll on the terrace, and unwind by the outdoor pool. The stately rooms offer premium amenities such as comfy bedding, air conditioning, safes, rainfall showers, and LCD TVs. Experience the comforts of The Island House and escape the stresses of life.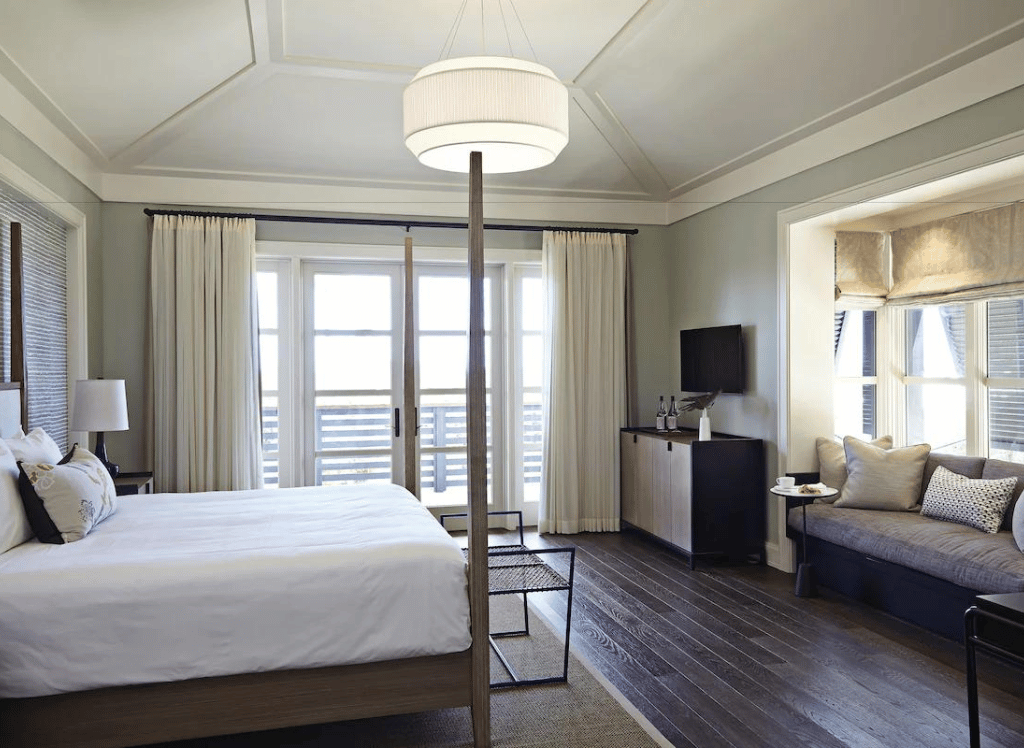 Location Details
Take a break and relax in Nassau, a paradise where you can experience the best of both worlds; a rural area and a private beach. Enjoy the beauty and naturalness of Love Beach and Clifton Heritage National Land and Sea Park and take the time to explore South Ocean and Lake Killarney. Get away from the hustle and bustle of everyday life and explore Nassau, tropical home to the Island House. Find yourself surrounded by the lush greenery, the sound of waves and birds singing in the air, and a feeling of absolute tranquility. Recreate yourself in the Caribbean air and experience an island vacation that you will never forget.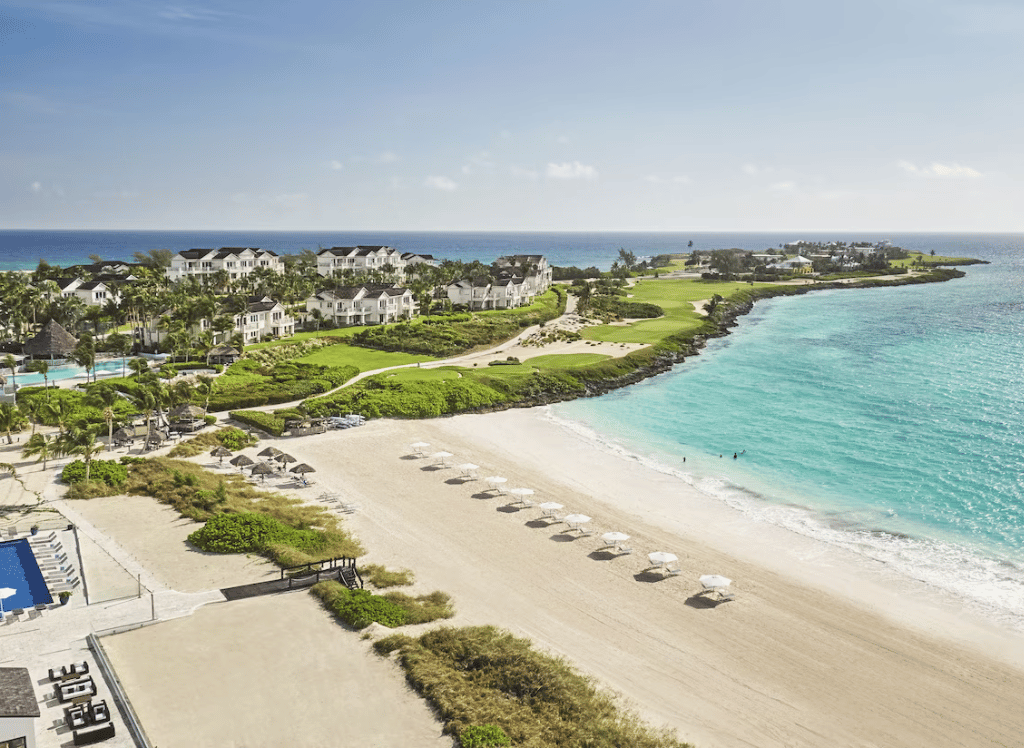 8. Grand Isle Resort and Residence
Why We Love It
Discover Grand Isle Resort and Residence for an extraordinary island getaway. This 4-star oceanfront resort is perfectly located near Sandals Emerald Reef Golf Club and Emerald Bay Beach, offering stunning sights and golfing opportunities. Enjoy the resort's amenities, including two onsite restaurants, outdoor pools with free cabanas and sun loungers, and The SeaStar Spa – an in-room spa offering Swedish massages, reflexology, and body scrubs. Relax in their 78 individually furnished rooms, featuring jetted bathtubs, premium bedding, laptop-friendly workspaces, air conditioning, and bathrooms with jetted tubs and designer toiletries. Each room also includes flat-screen TVs with cable channels and DVD players, as well as furnished balconies or patios. With its expansive grounds, top-notch amenities, and an air of exclusivity, it's no wonder this place is a top choice for the best luxury hotels in the Bahamas.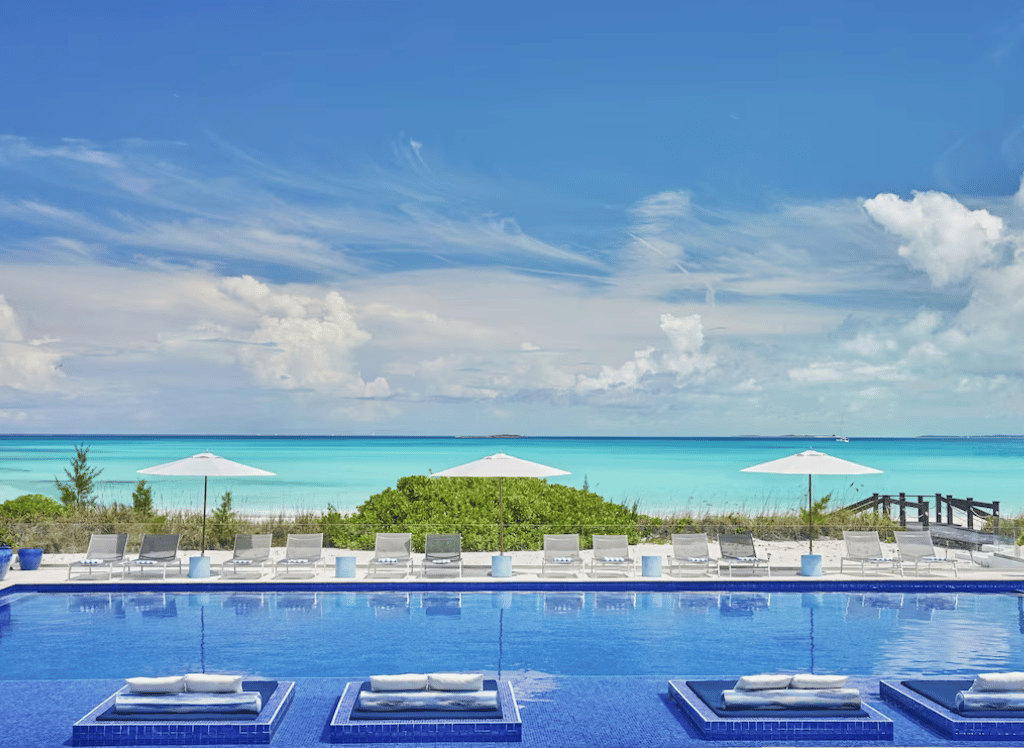 Location Details
Escape to paradise at Rokers Point! Experience peaceful tranquility at Grand Isle Resort & Residence, nestled alongside the golf course and crystal blue waters. Unwind with the natural beauty of Lucayan Archipelago and Emerald Bay Beach. Enjoy kayaking, scuba diving, and snorkeling. Explore Pig Beach or Hoopers Bay for a cultural escape. Feel the sand between your toes or indulge in endless outdoor activities with ecotours. Let all the stress melt away with a Rokers Point getaway!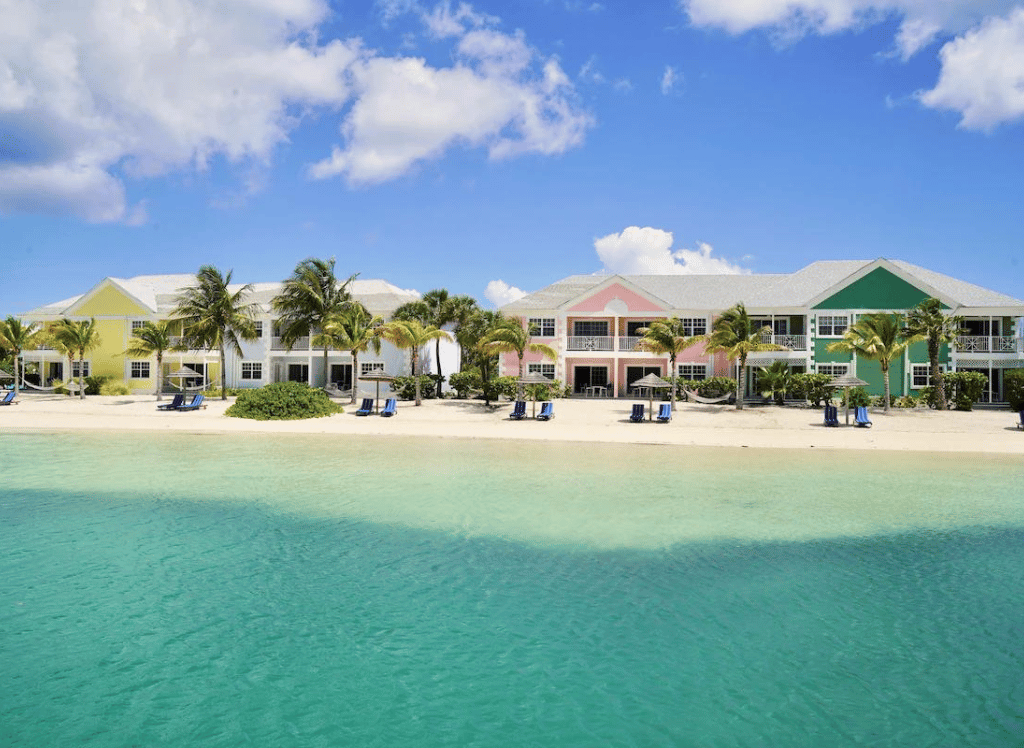 9. Sandyport Beach Resort
Check Hotel Prices on Expedia
Why We Love It
Experience tropical brilliance at Sandyport Beach Resort! Enjoy the private beach, marina, poolside bar, and beach bar, along with sun-filled activities like snorkeling, beach volleyball, and basketball. Indulge in a massage or spa services, and savor Mediterranean cuisine at the onsite Blue Sail restaurant with ocean views. Stay connected with free in-room WiFi and enjoy amenities like cooked-to-order breakfast (surcharge), babysitting (surcharge), and free self-parking. With 87 individually decorated rooms, each featuring laptop-friendly workspaces, air conditioning, and free WiFi, you'll enjoy family-friendly amenities, highchairs, children's books, childcare services, and more.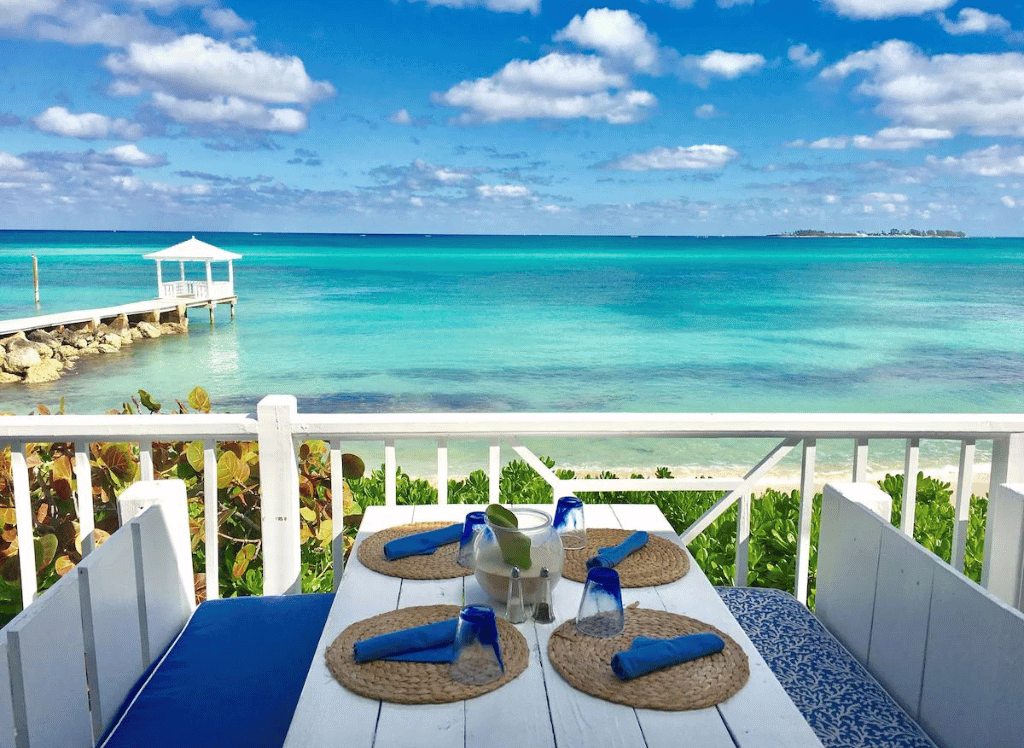 Location Details
Explore Nassau's natural beauty with its stunning sandy beaches and lush landscapes. Enjoy a fun-filled day in the sun at famous Cable Beach and Cabbage Beach, just steps away from Sandyport Beach Resort. Discover historical sites like Water Tower and Fort Fincastle near the shopping center. Dive into water activities like kayaking and scuba diving with aquatic adventure tours. Take in breathtaking landscapes with exhilarating horse riding adventures. Nassau is the perfect tropical island getaway for families, offering a variety of family-friendly activities like Aquaventure. Embark on an unforgettable island vacation in Nassau, where each day is a new experience.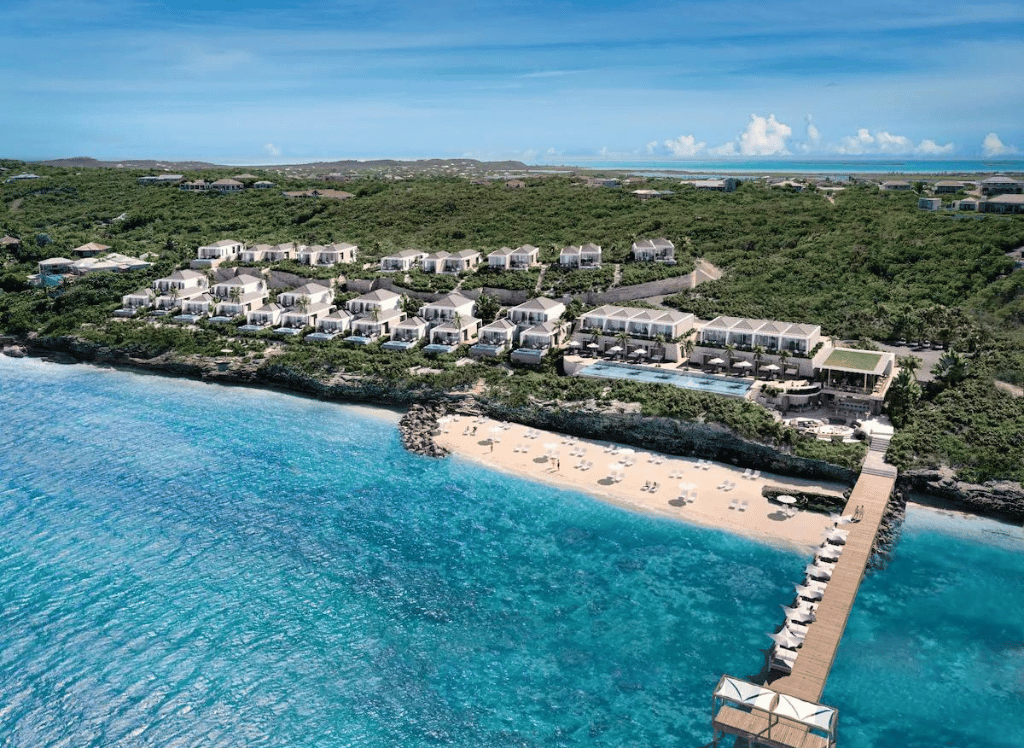 10. Rock House Hotel
Check Hotel Prices on Expedia
Why We Love It
Escape the everyday and retreat to Rock House, a 4-star haven on a pristine island. Whether it's a romantic getaway or a family vacation, this tropical paradise offers something for everyone. Enjoy complimentary breakfast, an outdoor pool, beach bar, spa, onsite restaurant, and fitness classes. With 46 rooms featuring premium amenities, Rock House ensures a luxurious stay. Plus, enjoy free WiFi, concierge services, and more.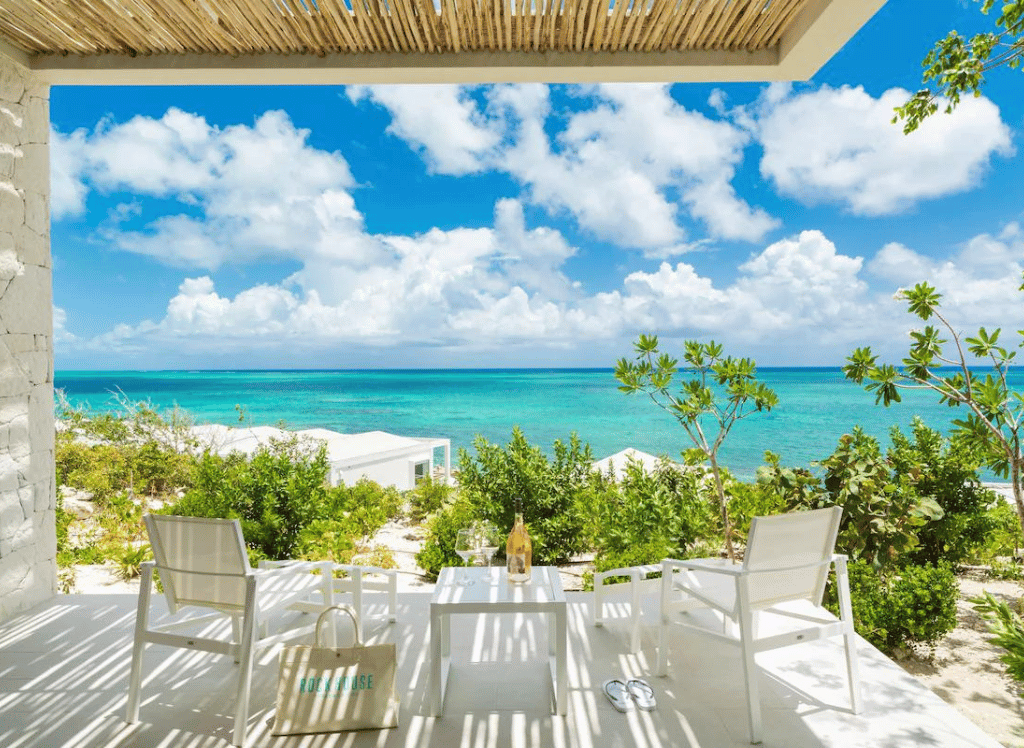 Location Details
Escape to Providenciales for an island vacation in your own paradise! Relax on the beach at Rock House and leave your worries behind. Whether you seek adventure or leisure, Providenciales offers something for everyone. Explore Turtle Cove for thrilling sea life or sail at Harbour Club Marina. Enjoy a sunset stroll at The Regent Village Shopping Mall or shop at Salt Mills Plaza. Providenciales is a tropical haven with something for everyone!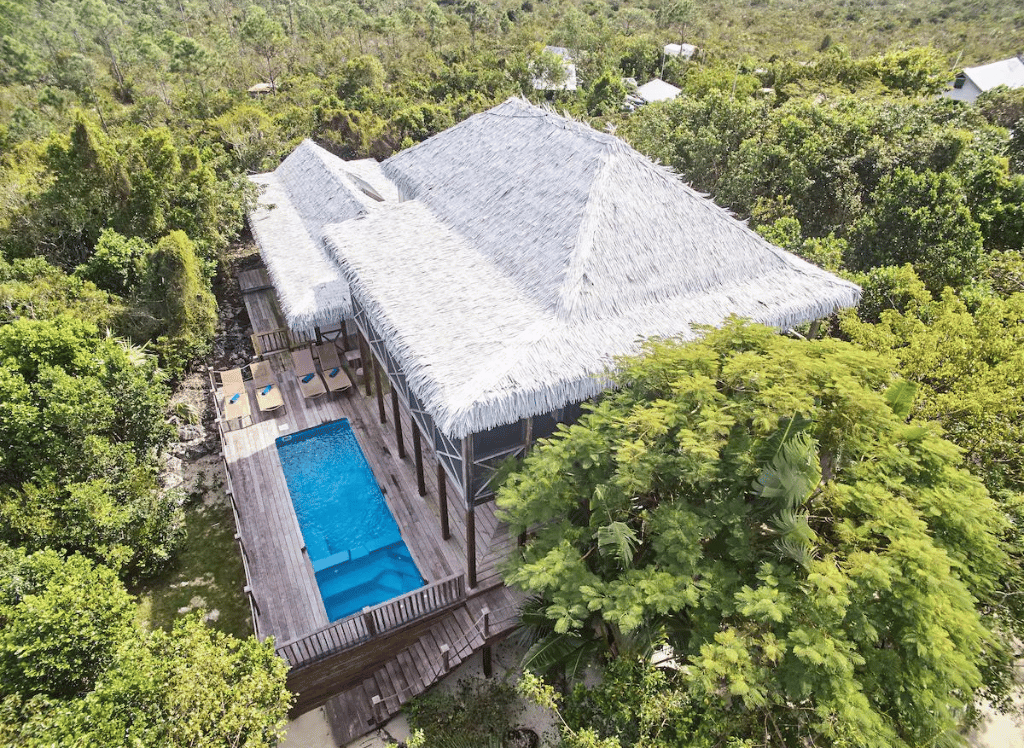 11. Tiamo Resort
Check Hotel Prices on Expedia
Why We Love It
Escape to Tiamo Resort located on South Andros Island and experience 4-star luxury in a tropical paradise! Located right by the ocean, this is the perfect place for a beach vacation. Relax in the sun on the private beach and enjoy beachfront dining and massages. Indulge in the onsite SPA with body treatments, facials, and sports massages. Embrace the Caribbean cuisine and stunning ocean views at the Front house restaurant. Take advantage of many luxury amenities, including an indoor pool, outdoor pool, and sun loungers. Enjoy snorkeling, scuba diving, and rowing/canoeing with motorized watercraft and gear available on site. Every room is individually furnished and offers lap-top friendly workstations, premium bedding, air conditioning, and separate sitting areas!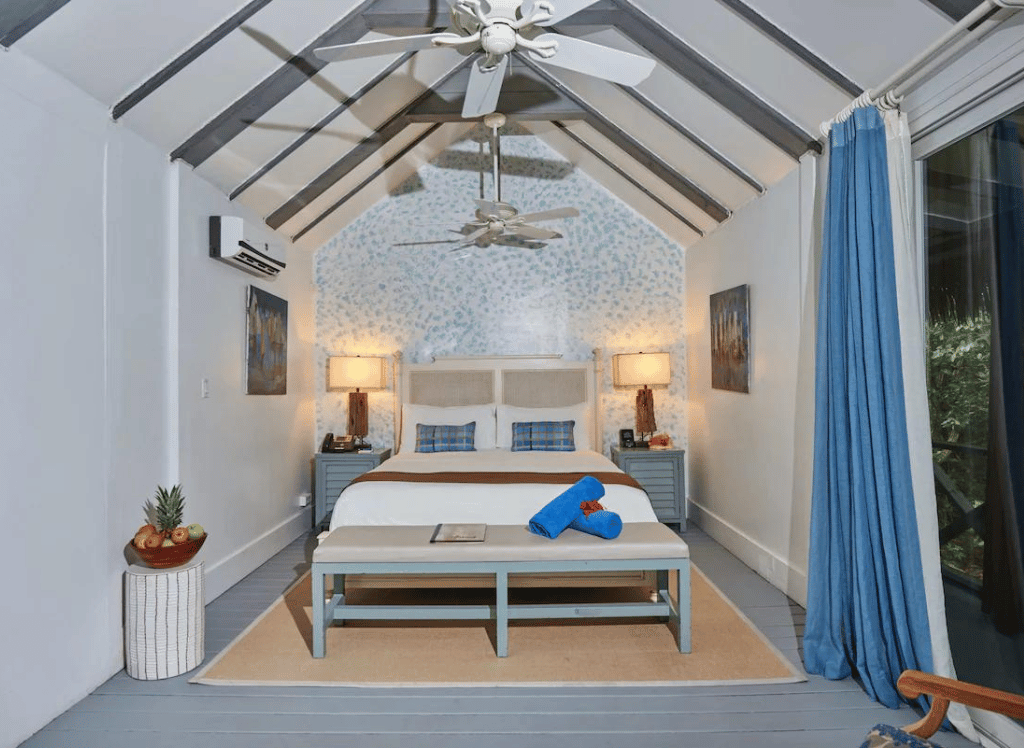 Location Details
Head to the Lucayan Archipelago and explore the secluded paradise of Driggs Hill. At Tiamo Resort, you will find your own private beach and plenty of outdoor excursions to keep you busy.It's going to feel like you're on your own private island! From ecotours to explorations of Buttonwood Cay, you are sure to have an island experience like no other. Feel the sand between your toes, take a dip in the crystal-blue waters, and take in the beauty of the island getaway. Driggs Hill is the perfect vacation spot for the traveler looking to relax and explore an untouched paradise.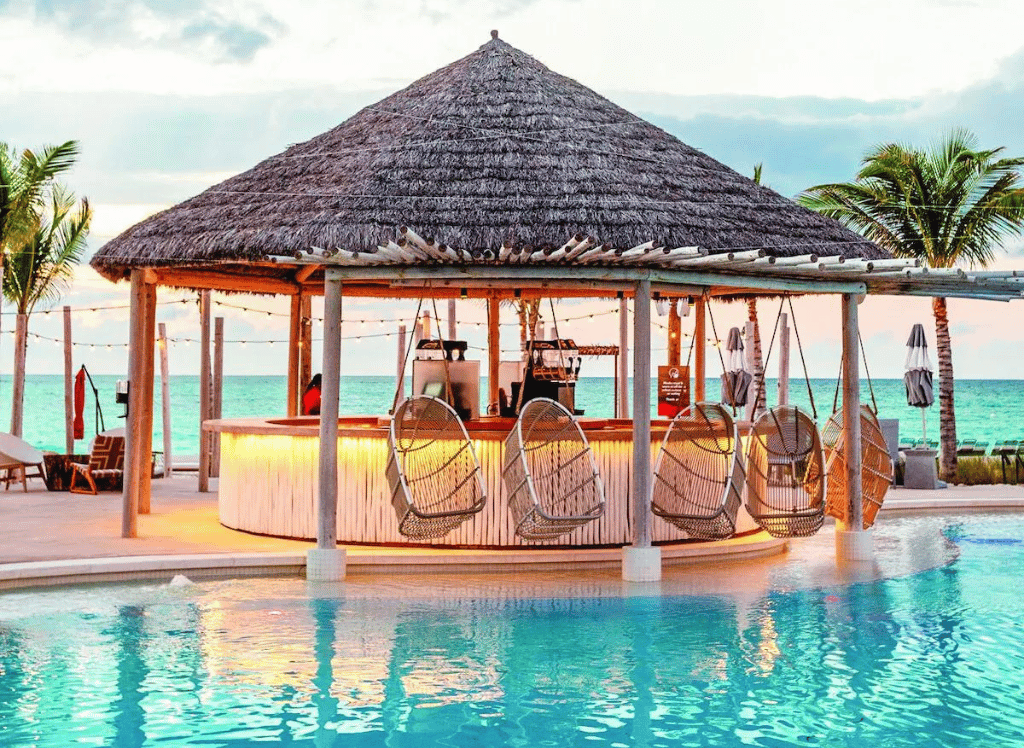 12. Hilton At Resorts World Bimini
Check Hotel Prices on Expedia
Why We Love It
Looking to escape to an idyllic island getaway while staying with the Hilton hotels? Welcome to paradise – Hilton At Resorts World Bimini! This 4.5 star luxury resort is right by the ocean, with all the amenities to make your stay unforgettable. Take advantage of the casino and reconnect with your loved ones in a tranquil setting. Spend a calming day at the beach, with pristine white sand, beach cabanas and sun loungers. Opt for a luxurious spa session at Serenity Spa, and satisfy your palate with a delicious meal at one of the 5 onsite restaurants. Hop onto a boat, rent a paddle board or explore the Caribbean with an exciting array of onsite activities such as scuba diving, rowing/canoeing, and fishing. Whether you're looking for laidback lounging or an island adventure, it's all here for you!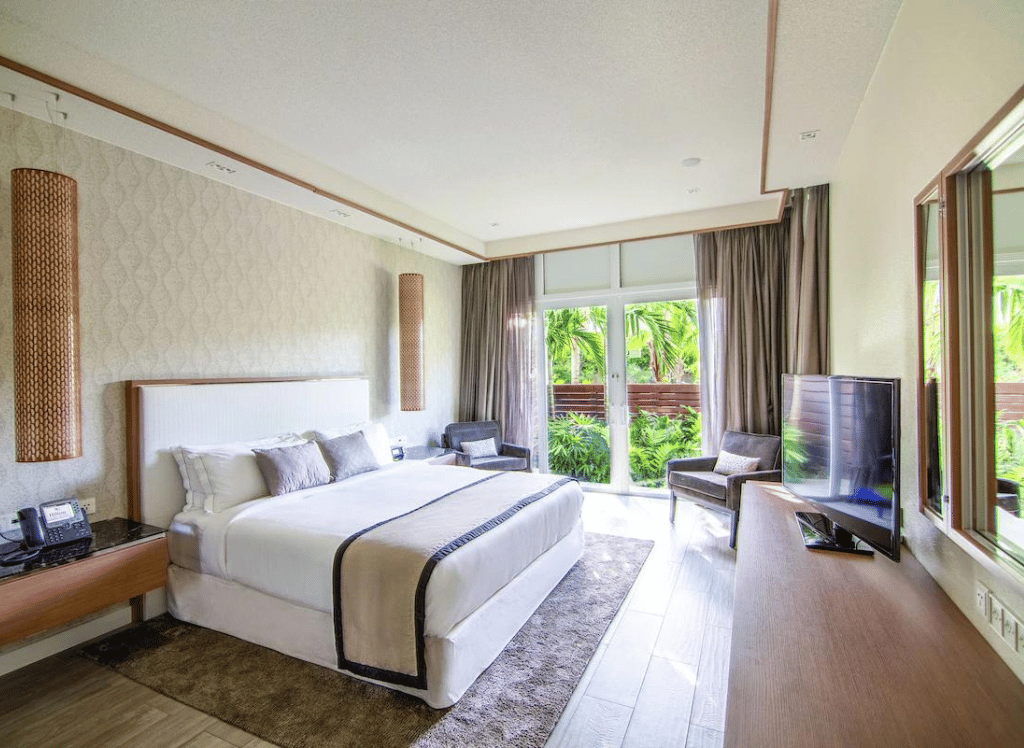 Location Details
Located in the stunning Resorts World Bimini in the Bahamas, Alice Town is the perfect destination for anyone looking for an island getaway. You can explore the white sandy beaches, take a dip in the turquoise waters, or take part in some thrilling activities such as kayaking, water skiing, or parasailing. You can also explore the area's natural beauty with the breathtaking Lucayan Archipelago and Alice Town Beach near by. Adventuring further, explore Rainbow Reef, or discover more water activities with Bimini Water Sports!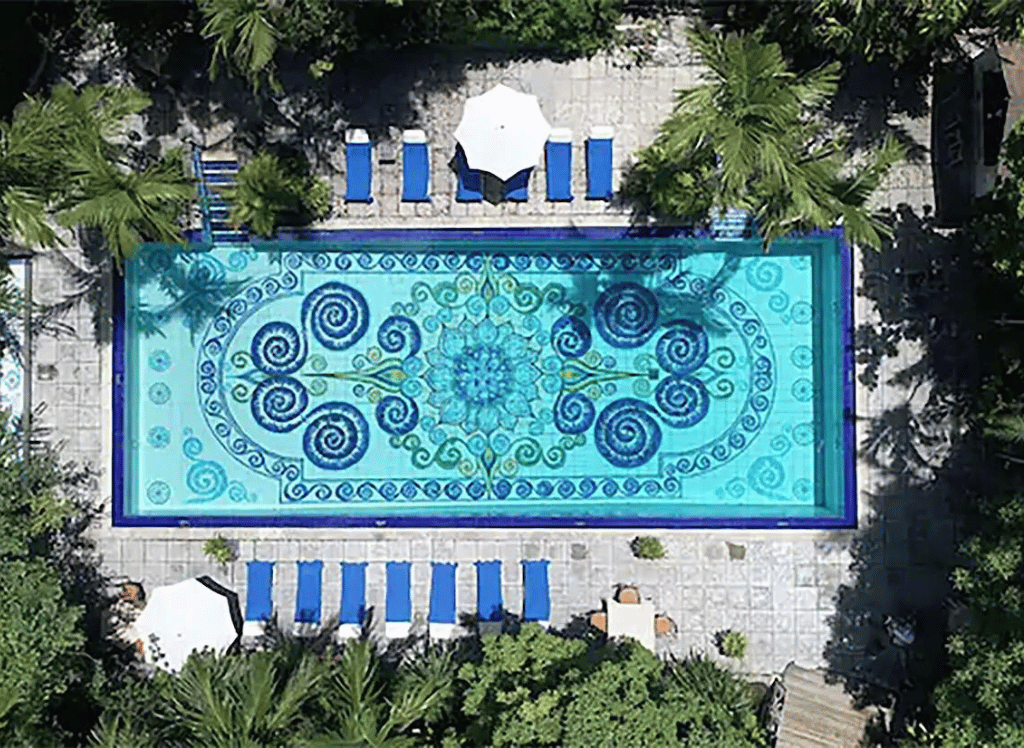 13. Graycliff Hotel And Restaurant
Check Hotel Prices on Expedia
Why We Love It
This 4-star boutique hotel resort is located in the heart of Downtown Nassau and has been recently revitalized for 2020. Explore the beautiful beaches of the Bahamas with free continental breakfast, an attached winery, and poolside bar. With Graycliff Hotel And Restaurant, you can delve into the local culture and traditions with winery tours and tasting room. Feel right at home in any of the 20 stylishly furnished rooms with jetted bathtubs and premium bedding, in addition to laptop-compatible safes and laptop-friendly work spaces. For a bite to eat, the on-site international cuisine Graycliff Restaurant offers garden views!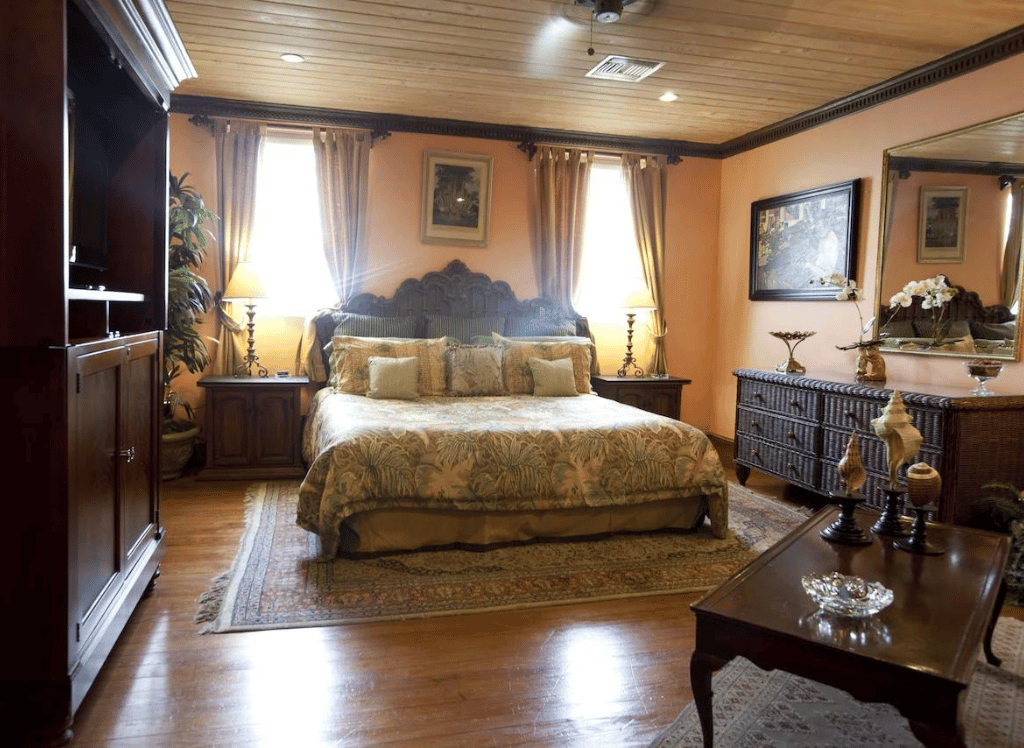 Location Details
Experience the paradise-like atmosphere of Nassau! Explore historical sights, enjoy water activities or embark on nearby adventures. Visit unique places like John Watling's Distillery and Ardastra Gardens, Zoo, and Conservation Center. Whether you seek relaxation or adventure, Nassau has it all. Don't miss out on the sun-soaked charm of this island paradise!
Best Hotels in Bahamas FAQs
Whether you're planning a relaxing getaway or a thrilling adventure, choosing the right hotel in the Bahamas can make all the difference. Your choice of accommodation can enhance your vacation, providing you with the luxury, comfort, and amenities that suit your tastes and needs.
In this next section, we have compiled a list of the most frequently asked questions about the best hotels in the Bahamas. We aim to address all your queries and concerns, providing valuable insights to help you make the most informed decision for your dream vacation. Dive in and let's start planning your unforgettable Bahamian adventure together!
1. What is the best time to visit the Bahamas?
The best time to visit the Bahamas is from mid-December to mid-April, the country's peak tourist season. The weather is warm and rainfall is relatively low during these months.
2. Is it safe to travel to the Bahamas?
The Bahamas is generally safe for tourists, but like any travel destination, it's important to take standard precautions to protect your belongings and personal safety.
3. What are the top attractions in the Bahamas?
Some top attractions include the blue holes in Andros, Nassau's historic sites, the pink sands of Harbour Island, and the swimming pigs in Exumas.
4. What is the food like in the Bahamas?
Bahamian cuisine is a blend of Caribbean, Southern American, and European flavors, with seafood being a staple. Must-try dishes include conch salad, Bahamian stew fish, and guava duff.
5. What languages are spoken in the Bahamas?
English is the official language of the Bahamas.
6. What is the culture like in the Bahamas?
Bahamian culture is a vibrant mix of African, European, and indigenous influences, reflected in its music, dance, art, and festivals.
7. What is the nightlife like in the Bahamas?
The Bahamas offers a diverse nightlife with beachfront bars, nightclubs, and casinos, particularly in Nassau.
8. Are the Bahamas a good destination for families?
Yes, with its beautiful beaches, family-friendly resorts, and activities like snorkeling and wildlife viewing, the Bahamas is a great choice for families.
9. Are there any endangered species in the Bahamas?
Yes, the Bahamas is home to several endangered species, including the Bahamian hutia, the Bahamas sawshark, and various species of sea turtles.
10. What's the shopping like in the Bahamas?
The Bahamas offers a range of shopping experiences, from luxury shopping boutiques in Nassau to local craft markets on the Out Islands.
11. Can I use my cell phone in the Bahamas?
Most U.S. cell phones work in the Bahamas, but it's best to check with your provider about international roaming charges.
Final Thoughts About Best Hotels in Bahamas
In conclusion, the Bahamas offers an alluring mix of luxury, relaxation, and adventure - and these 13 hotels encapsulate the best it has to offer. Whether you're seeking a lavish beachfront resort, a boutique hotel steeped in local culture, or a secluded island getaway, you'll find something to suit your style and preferences. Between the state-of-the-art amenities, breathtaking locations, and exceptional service, these hotels provide the perfect base to explore the stunning beauty and rich culture of the Bahamas. So why wait? Start planning now and dive into the vacation of a lifetime!
Looking for a way to make your upcoming trip a breeze? Try Amazon! Get a free 30-day trial of Amazon Prime Music with access to over 2 million songs for your flight. If you prefer audiobooks, try Audible Plus for two free books. Need last-minute travel gear? Get a FREE 30-day trial of Amazon Prime for quick two-day delivery. Perfect for those last-minute additions!
Happy Travels! :)